John McEnroe serves up hard truth on Roger Federer and Rafael Nadal legend
McEnroe believes Nadal's lack of Grand Slams outside of Paris hinders his legacy.
Roger Federer will go down in history as more consistent than Rafael Nadal, according to John McEnroe.
Federer won yet another Wimbledon title after a dominant straight set 6-3, 6-1, 6-4 victory over Marin Cilic on 16 July.
It takes the 35-year-old's tally to eight Wimbledon wins, 19 Grand Slams as well as his fifth title of the year.
McEnroe believes that while the Swiss ace's preferred tournament is Wimbledon, it is his success in the other Grand Slams that gives him the edge over Nadal.
"A few years ago, before he got injured several times, his [Nadal] stats were probably better than Roger's, such as the Davis Cup and Olympics record, and the head to head meetings as well," McEnroe said, as quoted on Tennis World USA. "Then when Nadal dropped, Roger is back to knock the door."
"If we look at the amount of Grand Slam semifinals reached, Roger is obviously the most consistent player. I don't think winning nine or ten times in Paris could make any big difference."
Nadal won his 15th major title this year as he became the first player to win a Grand Slam 10 times after his strong performances at Roland Garros.
However, the 30-year-old only holds five Grand Slam victories outside of Paris which, while a great accomplishment in itself, still puts him behind Federer for McEnroe.
"It would be different if he wins Wimbledon two times, or the US Open another time, or if he won the Australian Open final this year," he added.
"These wins would change people's perspective towards Nadal."
Regardless, Federer and Nadal are still dominating tennis as they both currently hold a combined nine titles in the calendar year despite their age. When asked if it was bad for tennis that the duo were still winning titles, McEnroe disagreed.
"They are two of the greatest players: it cannot be a bad news," he explained. "They are winning more than everyone and it is surprising for me. I think they can help others to go deep and improve more."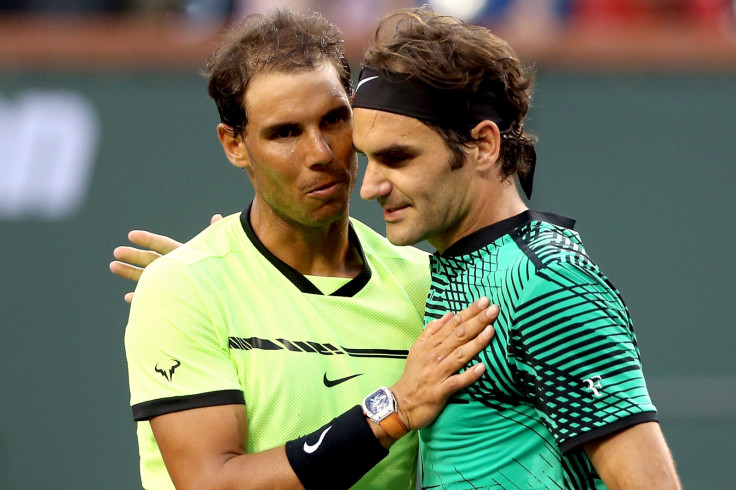 © Copyright IBTimes 2023. All rights reserved.