Singer John Newman has confirmed the return of his brain tumour. In a statement, the Ole singer reveals he is receiving treatment for the disease but vows it will not stop him from recording new music.
The 26-year-old, who is currently promoting his new single with Calvin Harris, will undergo surgery and radiotherapy in 2017 to treat the tumour.
Addressing his health, Newman told IBTimes UK in a statement: "This was going to come out at some point and it's probably best it's out in the open now. I have been monitored constantly since the first time I had the tumour removed. There was always a chance that it could return and it is unfortunate but it is something I am prepared to get through when the time is right, some point next year.
"The medical staff have been absolutely amazing and I know I am in the best of hands. Nothing will ever stop me from doing the job I love so much, nothing will ever stop me from making music. People shouldn't worry about me, the prognosis is good and there are so many people in far more serious situations. I just hope this in some way helps raise awareness for those people and encourages people to be tested and treated as early as possible. I am one of the lucky ones!"
The news was first revealed by a source close to the Brit Award-nominated singer, who told The Sun: "He's known about it for a while but has kept it a closely guarded secret, confiding only in those closest to him – his mum, brother and few loyal members of his family. Now he's started telling people because it won't be long before he [takes] time out for treatment.
"Although the tumour, thank god, is benign doctors have found a few cancerous cells on it. Fortunately, because the tumour has stayed the same size for a while John's been told that surgery can wait until next year. After the operation, he'll need some radiotherapy so there's talks of him taking a few months off to get the job done and convalesce."
Newman was first told he had a small tumour in May 2012 after he "started going blind". The growth was removed by neurosurgeons through his nose.
On how he coped with his first battle with the disease, the insider said: "The first time around John was petrified. But now he seems a lot calmer and I think the fact he's been through this once before is reassuring. He also totally trusts the team where he goes for frequent MRI scans.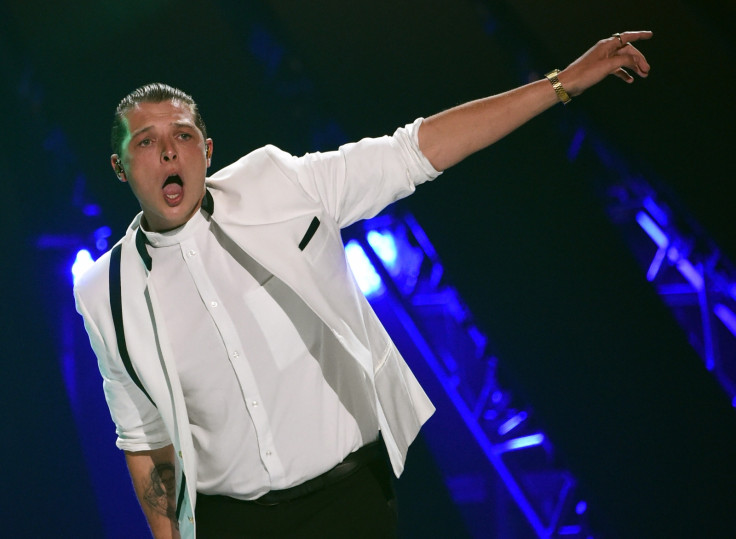 "For a while afterwards patients can feel weak, have fits, find it difficult to walk and encounter speech problems. Although he's trying to remain as positive as possible it's a really emotionally draining time for poor John."
Newman opened up about his ordeal in an interview with The Evening Standard in 2013, revealing: "I started going blind. But being Northern, I just thought, 'I'm fine, I'll just need some glasses'. I went to the opticians, and they sent me to the eye hospital. They sent me to a neurosurgeon and they told me I had a non-cancerous tumour and they had to take it out. I was starting to shake, I was so scared."
Aware that the tumour could return, Newman told The Guardian in 2014: "But I'll deal with it if it does. There are people in far worse situations than me."
Until his surgery, Newman is keeping himself busy with work and will premiere the music video for his Calvin Harris collaboration Ole on Friday 5 August. The musician emerged on the scene in 2012 as the guest vocalist on Rudimental's chart-topping single Feel The Love. Newman then earned a profile in his own right with his debut solo single Love Me Again reaching number one in the UK while his first album Tribute also enjoyed similar success.
Listen to John Newman and Calvin Harris' new single Ole: