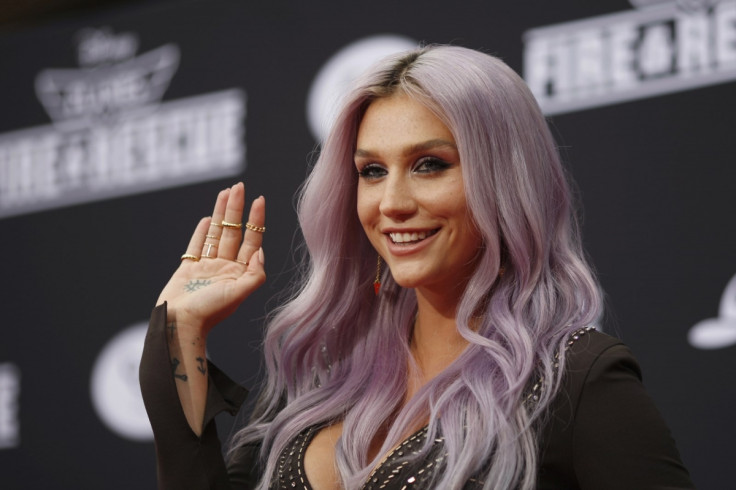 The ongoing dispute between pop star Kesha and her former mentor Dr Luke just took an unexpected twist. It has emerged that the 29-year-old singer has dropped her California lawsuit against the producer she accuses of sexual assault, but will continue her court battle in New York.
According to Kesha's lawyer, Daniel Petrocelli, the dismissal was filed so the Tik Tok star could focus her legal efforts on the Big Apple, where she is suing Dr Luke for sexual assault, battery, harassment and emotional distress. She is also seeking to invalidate her recording contract with him and his label, Kemosabe records.
In February, Kesha lost a bid to end her contract with the music producer after Manhattan Supreme Court Judge Shirley Werner Kornreich refused to let her walk away from a six-album deal with Sony.
The Los Angeles native's career has been in limbo since she launched the lawsuit and Petrocelli said she is keen to get things back on track. In April she released True Colors, her first single in three years. "We have conveyed to Sony and the label Kesha's strong desire to release her next album and single as soon as possible," Petrocelli wrote.
Dr Luke, who has worked with the likes of Britney Spears and Katy Perry, has always maintained his innocence, describing the allegations as "defamatory" and claiming they have been contrived in an attempt to obtain a new recording contract.
He is one of Sony's biggest hitmakers and has the rights to produce at least six songs on each of her albums and could pursue damages if he does not.
"If Kesha is voluntarily dismissing her claims in the California case, it is because she has no chance of winning them," Dr Luke's attorney, Christine Lepera, wrote in a statement. "Kesha never should have brought her false and meritless claims against Dr Luke in any court."