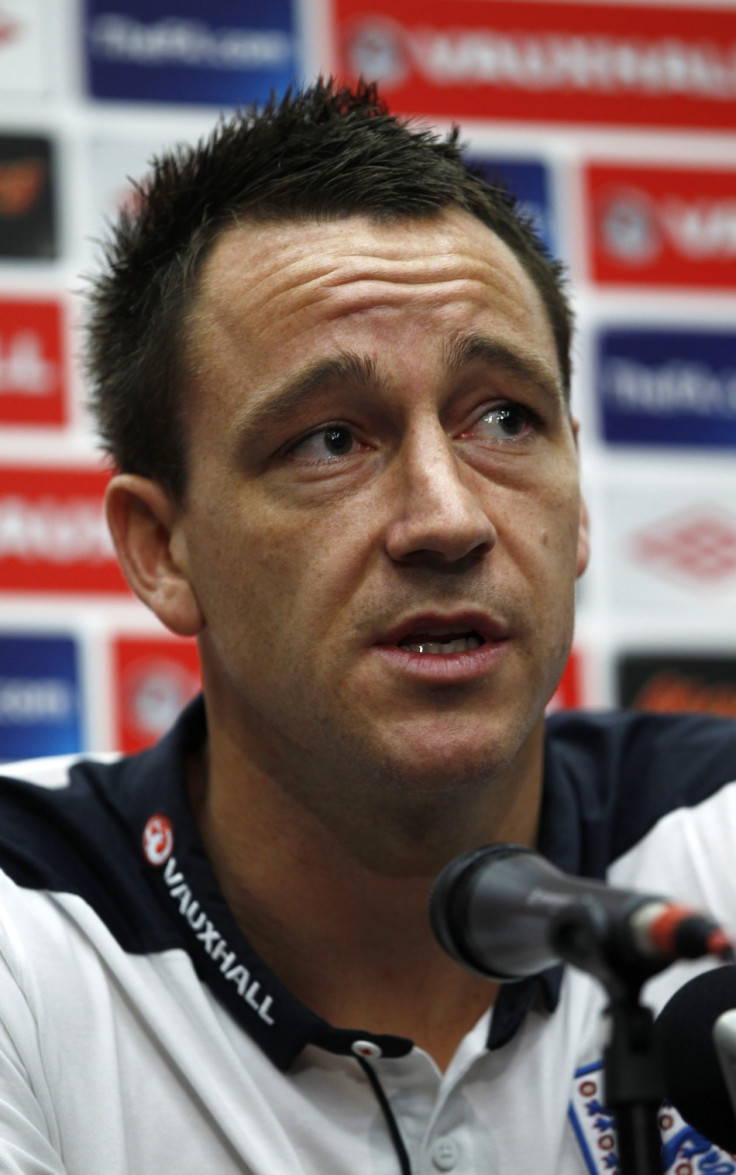 The investigation into John Terry's alleged racist comment has offered England manager Fabio Capello a rare opportunity to audition a number of potential successors to the Chelsea defender.
In an act of managerial diplomacy, Fabio Capello has decided against selecting Chelsea stalwart John Terry for this Saturday's match with Spain, and instead will use the opportunity to take a closer look at Manchester United youngster Phil Jones, Bolton Wanderers' Gary Cahill, Everton's Phil Jagielka and Manchester City's Joleon Lescott.
The aforementioned controversial England captain is currently under an investigation by the Football Association and the Metropolitan police into the accusation he directed a racist remark at Anton Ferdinand during last month's West London derby between Queens Park Rangers and Chelsea.
The delicate situation has seemingly encouraged Capello to reach something of a compromise with the FA, by choosing to avoid a potentially uncomfortable fortnight by omitting Terry from the first of two international friendlies and Rio Ferdinand, the older brother of Anton, from the squad altogether.
Although unconfirmed, the Italian is likely to use his diplomatic response to the sensitive issue as an opportunity to take a closer look at the increasingly impressive Phil Jones alongside one of either Gary Cahill, Joleon Lescott or Phil Jagielka.
The rumoured audition of sorts could take on huge significance if Terry is found guilty of the accusation, because the severity of the allegation would almost certainly leave the 30-year-old's position in the international fold untenable. Factor in Rio Ferdinand's current malaise and resulting omission from the squad, and the international friendly at Wembley presents a potentially rare glimpse into the future of England's defence.
Capello rightfully maintains Terry is innocent until proven guilty and is expected to recall and retain the often wayward Premier League star as his captain for England's game against Sweden three days later. But his likely replacements should see this is as a significant opportunity to stake a claim for next summer's European Championships in Poland and the Ukraine, and indeed beyond.
Jones has proved a revelation for Manchester United since moving to Old Trafford from Blackburn Rovers in the summer. He has featured in more games than any of his club colleagues this season, marrying an uncompromising quality and consistency with superb versatility, which has seen him play at centre-back, right-back and central midfield. The 19-year-old's natural position is at the heart of the defence and many observers believe he has the natural authority of a future England captain. Capello is likely to start Jones in his preferred position having given him his international debut at right-back against Montenegro in October.
Cahill has emerged from Bolton Wanderers' disappointing start to the season with his reputation still intact and having started alongside Terry in England's most recent competitive games against Bulgaria and Montenegro, the 25-year-old will be eager to further his international development against the world's best this weekend. Should Capello deem Ferdinand's best years behind him, on current evidence Cahill looks the most likely candidate to succeed the 33-year-old. An impressive showing against Vicente del Bosque's lavishly gifted side, could hasten the former Aston Villa youngster's exit from the Reebok Stadium, having publicly expressed a desire to play Champions League football during the summer. Certainly Capello would welcome the prospect of one of his potentially key defenders furthering his development in the unforgiving environment of Europe's stellar competition, but Owen Coyle will inevitably do all he can to retain his talismanic star.
Joleon Lescott's has been much improved at Eastlands this season and his towering performance during the Manchester derby at Old Trafford last month, hinted at a return to his Everton form of 2008. The defender can now boast modest Champions League experience but like Jagielka, Capello seems less convinced by their ability to thrive at international level and at 29-years-of-age respectively, neither would appear to represent an improvement on the ever obdurate Terry.
Whilst Capello's selection against Spain promises to show a potential preview of the future, perhaps the most intriguing issue will once again surrounds the Italian's choice of captain.
The absence of Terry, Ferdinand and Liverpool's Steven Gerrard, illustrates the dearth of natural leaders in the current England setup. The England management are likely to opt for the ever reliable but equally uninspiring Gareth Barry, but while Tottenham's Scott Parker, the precocious Phil Jones, and the increasingly authoritative Joe Hart could potentially fulfil the role, none of the aforementioned can claim to have the same air of authority as the Chelsea man and Capello will be quietly hoping Terry's brief hiatus from armband duties is exactly that.
England squad to face Spain and Sweden: Hart (Man City), Carson (Bursaspor), Stockdale (Ipswich); G Johnson (Liverpool), Jones (Man Utd), Cahill (Bolton), Terry (Chelsea), Cole (Chelsea), Baines (Everton), Jagielka (Everton), Lescott (Man City), Walker (Tottenham); Lampard (Chelsea), Rodwell (Everton), Downing (Liverpool), Barry (Man City), A Johnson (Man City), Milner (Man City), Parker (Tottenham), Walcott (Arsenal); Bent (Aston Villa), Sturridge (Chelsea), Agbonlahor (Aston Villa), Zamora (Fulham), Welbeck (Man Utd).