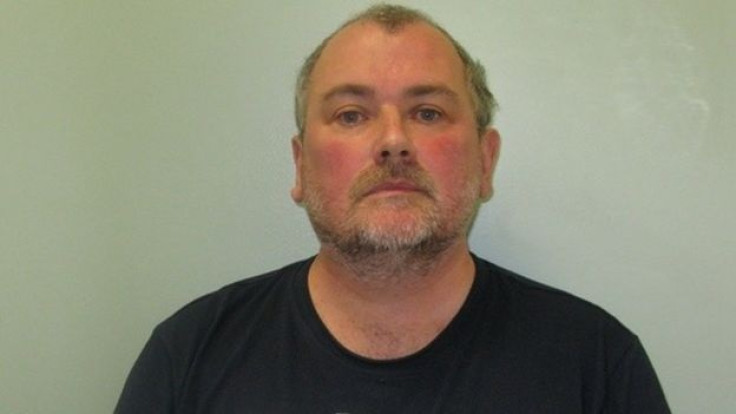 A 'John Travolta fantasist' who evaded justice for 34 years after raping and murdering a 17-year-old girl has been sentenced to life in prison. James Warnock, 56, was found guilty of raping and strangling Yiannoulla Yianni at her home in Hampstead, north London in August 1982.
Warnock was eventually caught and tried for the murder of the teenager after he was arrested on suspicion of making indecent images of children in December 2015. Officers took a routine swab from Warnock and were able to match his DNA to the crime scene and Yianni's body.
Police said the sample was a near-complete match for the semen found on the bedspread, with the chance of it belonging to someone else estimated at one in a billion.
Warnock, who was still living near to the house where he killed the 17-year-old, attempted to explain the DNA match was due to the pair having a secret a relationship. Officers were quickly able to disprove the claims made by Warnock – not least because it was clear that Yianni had been a virgin before being raped and murdered.
At the time of her murder, Warnock was 22-years-old and had his hair styled in a way that resembled Travolta's haircut in the film Saturday Night Fever. During police interviews following his arrest, he was asked what he looked like in the 1980s. He replied: "How can I put it? Er, John Travolta?"
Warnock has now been sentenced to life with a minimum of 25 years in prison for the rape and murder of Yianni, as well as six counts of distributing indecent images of children in 2013 and 2015.
Yianni was home alone when she was attacked by Warncok. She had been with her parents at the shoe-repair business her father ran, but was sent home early by her mother to begin preparing for a family evening meal.
Around 2pm in the afternoon, she heard a knock on the door from Warnock, who then managed to convince her to open the door and let him in. A few minutes later, a neighbour described hearing arguing inside the house, followed by the sound of a scream at around 2:20pm. Around 25 minutes later, Yianni's parents found the dead body the 17-year-old in her bedroom.
A post-mortem revealed she had suffocated, most likely as a result of her neck being held in an arm-lock and had also been raped, bitten and punched. During sentencing at the Old Bailey, the Judge, Recorder of London Nicholas Hilliard, said Warnock would most likely die in prison and said it was "impossible to understand how one human being could do this to another".
Semen was recovered from her body, but DNA testing did not exist in 1982 and therefore the sample provided no clues. Finger and palm prints, unknown at the time, were lifted from the rim of the bath. It was not until Warnock's arrest in 2015 that they were able match a DNA sample from the database.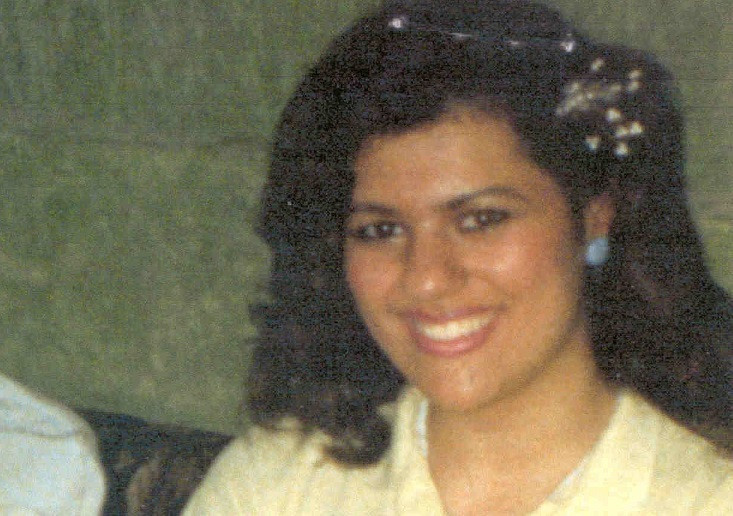 Detective Inspector Julie Willats from the Homicide and Major Crime Command said: "After 34 years, I am so pleased that today we have seen Yiannoulla's killer brought to justice. I hope this will bring peace for her family who have lived through decades of grief. Today is testament to the unrelenting, dedicated work of scientists and detectives who over many years never gave up hope of catching the killer, and also to the local community that supported them.
"Yiannoulla must have been utterly terrified that day as Warnock, probably armed with a knife, chased her from room to room before finally catching her and carrying out his brutal attack. The only small shred of comfort is that the injuries she suffered meant she may well have been unconscious as Warnock raped and finally killed her.
"Yiannoulla was a vibrant young woman with her whole life ahead of her, a bright future planned and supported by her loving family. To have finally tracked down and convicted her killer after all these years is immensely satisfying.
"I'm sure Warnock thought he'd never be caught, but historic murders such as this are never 'case closed'. As we have seen, advances in DNA technology can play a huge part in solving older cases and, no matter how long it takes, the Met will always strive to bring offenders before the courts."
In a statement, the family of the murdered teenager said: "For over half a lifetime, we have had to live with the daily torture of what happened to our daughter and sister Lucy.
"All who knew her, loved and adored her. Even through her death she deeply touched those involved in the investigation of her murder. We thank, from the bottom of our hearts, the police both past and present who have worked constantly and tirelessly to bring him to justice, especially those over the last six months. Our love and thanks to all who gave evidence and helped in this trial and to the family and friends who have supported us throughout.
"We now pray that we can move forward with the rest of our lives having some peace in knowing that her killer has been brought to justice and that a very dangerous man is no longer a threat to anyone else."