In the wake of rising threats from North Korea, the US and Japan jointly conducted a missile interception test on Wednesday (21 June) evening, but the projectile missed its target, according to CNN News. However, the militaries did not term it as a failed test.
The test involved the firing of a SM-3 Block IIA missile built for use in the Aegis Missile Defense system. The missile, although not currently in use either in Japan or the US, is capable of shooting down medium- and intermediate-range ballistic missiles from ships at sea.
The test was reportedly conducted amid rising threats from North Korea, which has announced in the recent past that it is on the verge of developing an inter-continental ballistic missile (ICBM) capable of hitting the US mainland.
Japan also conducted a solo anti-ballistic missile drill with its Patriot Advanced Capability-3 (PAC-3) missile interceptors and other military equipment on the same day at the air defence force's Camp Asaka base in the Tokyo metropolitan area.
This was the second time the US tested the SM-3 Block IIA missile, with the previous one in February resulting in success. The country also conducted another anti-ICBM test in May in which the missile destroyer shot down a mock ICBM.
US' Aegis system is a well-known anti-missile battery that operates similar to the Terminal High Altitude Defence (Thaad) system recently installed partially in South Korea to defend possible North Korean attacks. Both the systems form the backbone of American defence against missiles.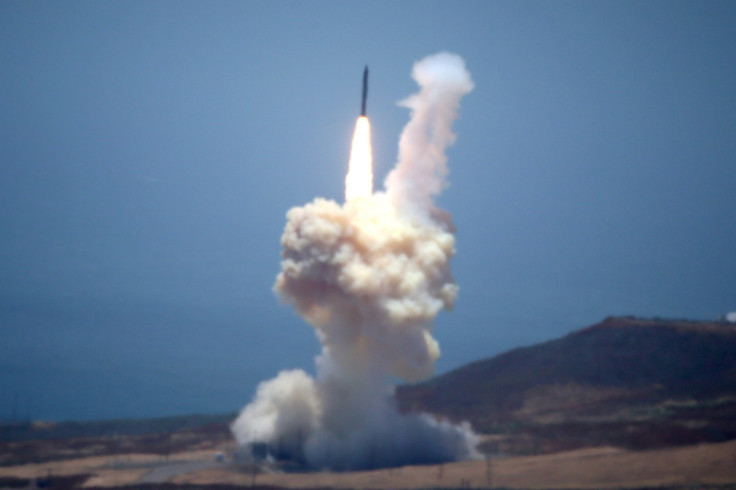 The Aegis system is typically designed to shoot down a ballistic missile around the middle of its flight when the projectile reaches the highest point above the Earth, CNN wrote. The US Navy has nearly 22 guided-missile cruisers and 62 guided-missile destroyers equipped with the Aegis anti-missile system, it added.
Japan has six Aegis destroyers and is reportedly planning to acquire more. South Korea also possesses Aegis-equipped destroyers and a partially deployed Thaad battery.