North Korea on Thursday (22 June) accused newly-elected South Korean President Moon Jae-in of double-talk on the issue of reunification of the two Koreas and demanded that he should correct his attitude before initiating any dialogue.
The president continues to conduct "sinister acts" against the North while seeking dialogues to resolve differences between the two nations, a spokesman for the North Korean Committee for the Peaceful Reunification of the Country told Pyongyang's official news agency KCNA.
"The South Korean chief executive is working hard to save his face by finding fault with the DPRK [North Korea's official name]. But it is a self-destructive act of pushing him into a quagmire," the spokesman said.
"He should stop reckless and foolish words and deeds irritating the other party and have a proper attitude toward the north-south relations, to begin with."
The spokesman mentioned some recent comments made by Moon in which he raised concerns about repeated provocations from the North and said that Pyongyang's nuclear programme was posing a threat to security and stability of the Korean peninsula. The spokesman also pointed out that the president's comments differed from his stance during the South Korea presidential election.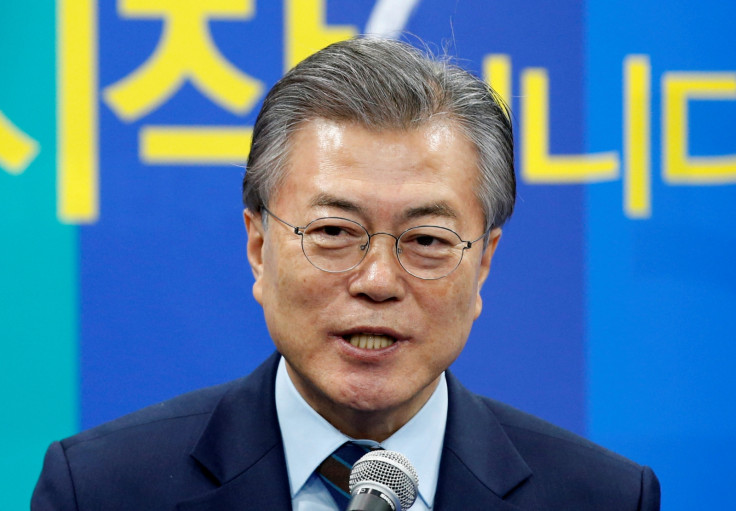 "In his official and unofficial appearances, in particular, the chief executive of south Korea unhesitatingly spat out wrong words taking issue with the DPRK over its measures for bolstering up nuclear force, claiming that 'it is only international isolation and economic difficulties for the north to get from provocation' and 'it is necessary to pressurise and apply sanctions against the north through strong cooperation with the international community', contrary to the commitment made by him while talking about the improved north-south relations in the past presidential election."
Moon should "make a responsible start" towards improving the north-south relations in future, the spokesman added.
These comments came a day after North Korean ambassador to India, Kye Chun Yong, said in an interview that his country regarded reunification as an important issue and wanted the two Koreas to talk without any intervention from outside forces.
"Reunification of the two Koreas is very important. It should be resolved through inter-korean dialogue without relying on outside forces," Kye said. "We are waiting for the new south Korean president."