Manchester City defender Joleon Lescott says his side's resolve, similar to that of rivals Manchester United, is a new facet of the Premier League champions this season.
City scored with the final kick of the season to claim the league title against Queens Park Rangers last term, and on Saturday repeated the trick, as Eden Dzeko's late strike downed West Bromwich Albion.
The spate of late goals evokes memories of neighbours United's tendency to strike late, and Lescott says City showed a different side to themselves at The Hawthorns.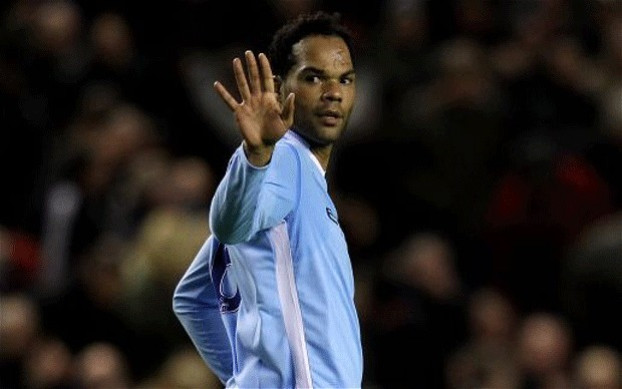 "If we can take something from our neighbours and use it to benefit us, then great," Lescott said.
"Everyone knows we are a good footballing side, but when we need to dig in and be together, we can do that.
"We showed a different side to us at West Brom. We never know when we are beaten and the squad has strength in depth.
"Dzeko coming on and scoring goals is a great asset to have. He is not going to like the tag of super-sub, but it is working well for us at the minute. All the players are coming on and giving 100 per cent."
City and United are level on points so far this season, with leading Chelsea four points ahead; with the Manchester pair face-off for the first time this season on 8 December.
With Chelsea defender John Terry having retired from international football and United's Rio Ferdinand seemingly out of favour under Roy Hodgson the likes of Lescott are now in contention to take over the mantel in the centre of defence.
The City centre back is hoping for more opportunity to impress with England and stresses that the next two qualifying matches, against San Marino and Montenegro, are must win games.
"Hopefully I will be in the team," Lescott added. "But we have strength in depth which is massive for us. But I am confident. Playing every game for England in the Euros helped my confidence.
"People say the next two games are must-wins for us. But I think every game from now until the end of the group stage is a must-win."