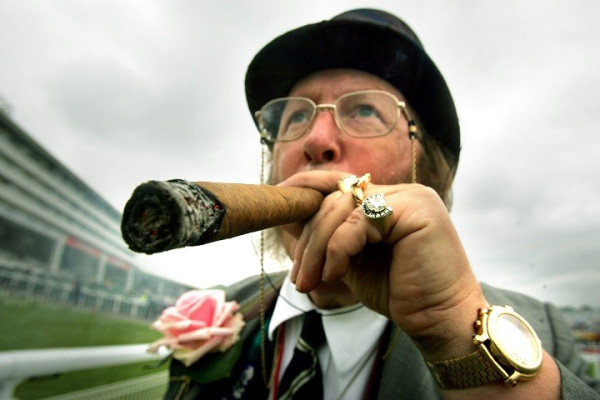 Flamboyant racing pundit John McCririck spends his days staring at the TV and watching the Jeremy Kyle Show, a tribunal has been told.
McCririck, 73, revealed details of life after TV punditry at an employment tribunal where he accused Channel 4 bosses who got rid of him of discrimination because of his age. He was demanding £2m in compensation from the broadcaster.
"I wake up in the morning and do nothing," he said. "I spend my days watching Jeremy Kyle and Deal or no Deal. That's no way to live but I have no choice.
"I'm in the same position as millions of other unemployed Brits. I have nothing to get up for in the morning."
McCririck was dumped by Channel 4 from its racing coverage in 2012 in what he claims was a discriminatory move. His sole gig this year has been a documentary about celebrity wedding planners on Channel 5.
He said at the tribunal: "I've lost all sense of self-worth and my self-esteem has just disappeared.
"Work has always been the most important thing in my life, ahead of family, friends or anything else. I have worked all my life and now the phone has just stopped ringing."
The way the dismissal was handled had contributed to his pain, claimed McCririck.
"No reason was given," he said. "I had no chance to discuss it because a press release was going out in half an hour's time. Four others were sacked, all over 50. It was a cull. And it was ageist."
A spokesperson for the broadcaster said: "We reject the suggestion that discrimination on the basis of age played any part in the decision not to include John in the Channel 4 Racing team from 2013 and we are vigorously defending this claim."