Jordan Henderson believes that the current crop of young players emerging at Liverpool can help the club secure a top four finish.
It has been a difficult start to the season for new manager Brendan Rodgers as Liverpool have picked up just six points from their opening seven league games and currently find themselves languishing down in 14th place.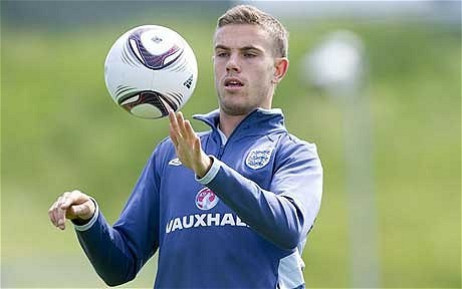 Despite this poor start, there have been plenty of positives, with Liverpool's youngsters particularly catching the eye in recent weeks with some impressive performances.
Henderson, who captained the England Under-21 side to victory over Serbia to secure their place at the European Championships in 2013, believes that the academy graduates are not just players for the future, but can have a big impact on the current side.
"It is a very young team, but that is a good thing for us, and for the future," Henderson told the Liverpool Echo. "But we aren't just looking at the future, this team and these players are ready now, and I think they have shown that over the last few weeks.
"The younger lads that have come through have been brilliant. Whenever they've played they have done really well.
"Hopefully they will keep working hard and keep improving themselves. Their development has been brilliant for the team."
The likes of Raheem Sterling, Suso, Andre Wisdom and Jonjo Shelvey, all of which are aged 20 or under, have regularly appeared for Liverpool this season and Henderson is confident they can push the side forward towards a top four finish.
"Obviously finishing in the top four would be brilliant; everyone at the club would love that," continued the 22-year-old. "But I think the main aim, first and foremost, is improving and developing from last season.
"I think the way that we are going, and with the quality that we have in the team, I don't think we will be too far away from the top four."
Henderson could also be considered as one of the current crop of young players, yet he has had a difficult time since moving from Sunderland and it yet to start a Premier League game this season.
However, he admits that he is pleased to be working under Rodgers as he admires the type of football the Northern Irishman wants Liverpool to play.
"I was pleased when he arrived," added Henderson. "I had seen the way Swansea had played under him, and the philosophy that he had there. I think already, you can see that the way we are starting to play here now is similar.
"As players, it is a good style to be involved with because it lets you play. It has been a really good experience so far, and hopefully it can only get better."