A portrait so big it is best seen from a low-flying plane has gone on display on the National Mall in Washington, DC. It is so large it can even be seen from space.
Cuban-American artist Jorge Rodriguez-Gerada created the six-acre (2.3-hectare) photograph-like image of a young man's face between the Lincoln Memorial and the World War II Memorial, two of the US capital's biggest tourist draws.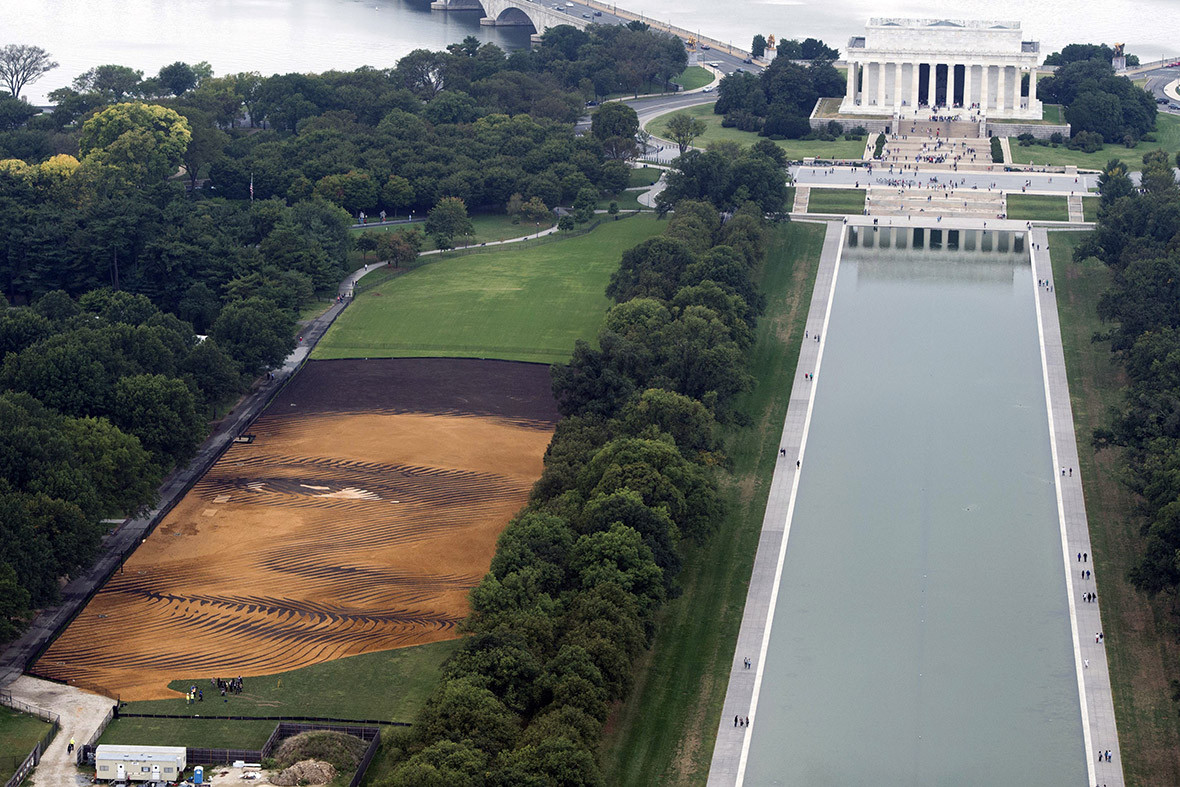 He calls the image Out of Many, One – which is the English translation of the Latin motto E Pluribus Unum found on the Seal of the United States.
To design the image, he took photographs of 30 men between 18 and 25 years of age in Washington. He then selected portions of each face and combined them into one composite image. "It's not the face of America. It's the face of one of the hundreds of millions of faces that America has," the artist said of the portrait.
He used satellite imaging to map out how to reproduce the face by placing about 10,000 wooden pegs in the ground with a global positioning satellite antenna. Eight miles (13km) of string running from peg to peg formed the template for laying down the sand and soil in a reproduction of the drawing.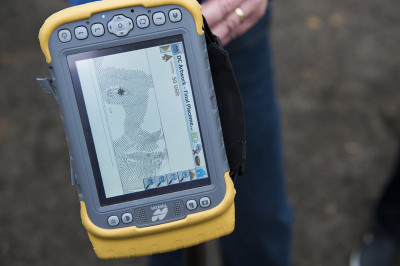 Rodriguez-Gerada, who said he was trying to push the boundaries of portraiture, used 2,300 tons of sand and 800 tons of soil to create the image.
The best view of the portrait is from the top of the 555-foot-high (170-metre-high) Washington Monument or from planes landing at or taking off from Ronald Reagan Washington National Airport. Visitors can walk around the portrait on the ground until it is removed at the end of October.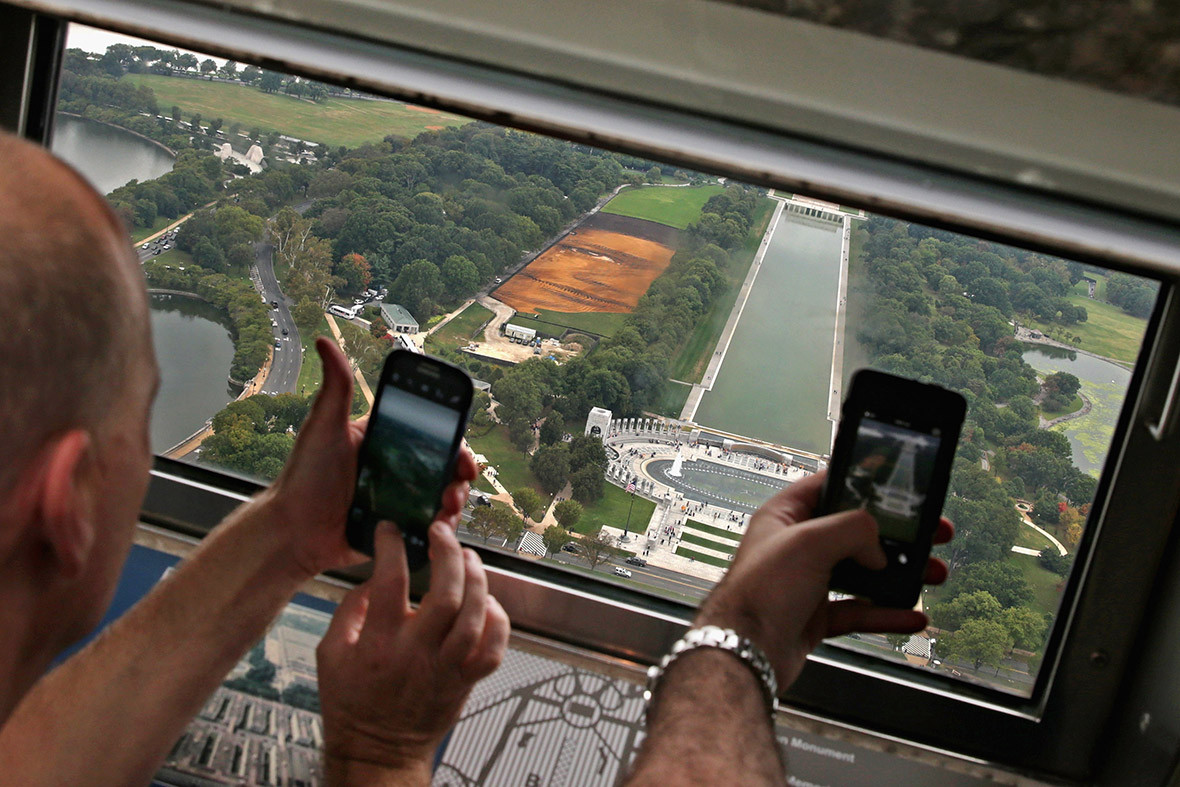 Out of Many, One is the first US face-scape for Rodriguez-Gerada, a Cuban-American artist raised in New Jersey but now based in Barcelona, Spain. He has previously created giant portraits in Northern Ireland, the Netherlands and Spain.
In this gallery, IBTimesUK presents some of his large-scale works. See www.jorgerodriguezgerada.com for more.