Chelsea's interim first-team coach Rafa Benitez has swelled suggestions that Jose Mourinho will return as manager at Stamford Bridge this summer after claiming "everyone knows" who will replace the Spaniard at the end of the season.
Following Real Madrid's exit from the Champions League last week, Mourinho said he wanted to join a club "that loved him" should he leave the Bernabeu after three years with only a solidary La Liga title and Copa del Rey to show for.
Reports have been unrelenting regarding the Portuguese manager's return to west London six years after his departure in 2007, a spell which saw him win two league titles, two league cups and the FA Cup.
And Benitez has added fuel to the fire regarding Mourinho's return to Chelsea, while the ex-Liverpool boss has dismissed reports linking him with a switch to Schalke to replace the outgoing Jens Keller at the end of the season.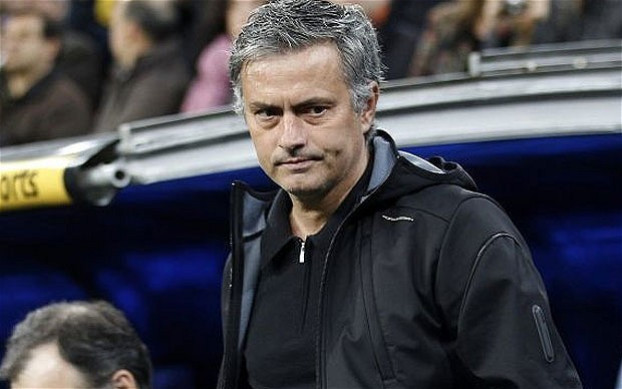 "The next year there will be another manager," said Benitez. "I think everybody knows who will be here."
"I have to keep doing my job, that is trying to prepare the team properly."
Further talk of Mourinho's imminent return to Chelsea is working to overshadow a run of form which has seen the Blues unbeaten in their last six games, into the Europa League final and within a win from all-but securing Champions League football for next season.
Victory over Tottenham Hotspur on Wednesday will extend Chelsea's lead over fifth-place Spurs to six points with two games left, with a significant goal-difference advantage likely to cement their top four status.
Benitez is remaining fully focused on the task at hand and reveals he has no special plans for 20-goal winger Gareth Bale.
"We will try to win every game but if we have already guaranteed the position it will be easier," Benitez added.
"We will have to keep an eye on Bale, he's a very good player, but they will have to keep an eye on Mata and Hazard."
"At this point, it's crucial for us. At this stage, it's the most important. "I think we are doing a good job and I'm sure they will appreciate that.
"Both teams know it's important to win. Hopefully we can keep winning and everybody will be happy."