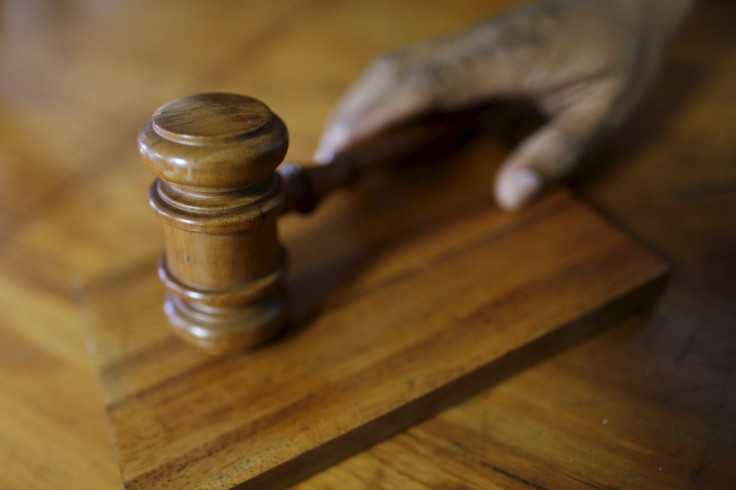 A Supreme Court judge in Puerto Rico rejected a $3m (£2,25m) lawsuit filed by former beauty queen Kristhielee Caride, on Tuesday (13 September). Caride had earlier sought to be reinstated as Miss Universe Puerto Rico after she was replaced by first runner-up Brenda Jimenez in March as the island's representative at 2016 Miss Universe pageant. Organisers of the Puerto Rican event alleged that Caride had an "attitude problem".
Judge Eduardo Rebollo ruled that Caride's behaviour was not appropriate and she also violated the terms and conditions of her contract with PR Crown Entertainment. "Her dismissal was justified," Rebollo said in his verdict, adding she had given abrupt answers to questions during a newspaper interview and that she did not love cameras.
According to reports, the former beauty queen was stripped of her title only four months after having won the crown after she was criticised for being unprofessional and dismissive.
National director of Miss Universe Puerto Rico, Desiree Lowry, claimed that Caride did not love cameras and "that's like an athlete saying, I don't like to train".
Lowry testified that when she had asked Caride to call a newspaper reporter after an interview and apologise for her behaviour, the former beauty queen gave her a look that said "are you serious?" She added that Caride declined to go to the salon that the entertainment company had hired for her and instead used her own stylist.
However, the dethroned beauty queen dismissed the allegations and accused salon employees of disrespecting her. She also defended her decision of not going to the salon and said, "I'm not going to a place where I'm not wanted. I'm not going to a place where they are constantly rubbing in my face the Miss Universe candidate from San Juan. It's not my fault that girl didn't win."
In her lawsuit, Caride had alleged breach of contract and contractual damages against the entertainment company and some officials including Lowry.