President Duterte against Steve Harvey hosting Miss Universe 2016 pageant in Philippines
Harvey had incorrectly named Miss Colombia as the 2015 winner before retracting his announcement and declaring Miss Philippines as the actual Miss Universe.
President Rodrigo Duterte does not want Steve Harvey to host the Miss Universe 2016 pageant, which is set to be held in the Philippines. According to a statement made by Tourism Secretary Wanda Tulfo-Teo, the leader said he was unhappy with the choice and would talk to the organising association about it.
"When I told the President about that, he gave a negative response. He said, 'That can't be!'" Teo told the press at Malacañang Palace. "That's what he told me: 'I'm going to talk to Miss Universe because I don't want him to be the host of the Miss Universe'."
Chances of Harvey being dropped as host are slim considering he has a five-year contract with the Miss Universe Organisation. The tourism secretary is instead considering getting in a local personality to co-host the event.
"Perhaps I would look for a girl from the Philippines that will co-host," she said adding, "Probably one from the media."
Duterte's displeasure in having Harvey host the annual event probably stems from the major goof-up that occurred during the 2015 pageant when the entertainer named Miss Colombia as Miss World before retracting his statement and announced that Miss Philippines was the correct winner.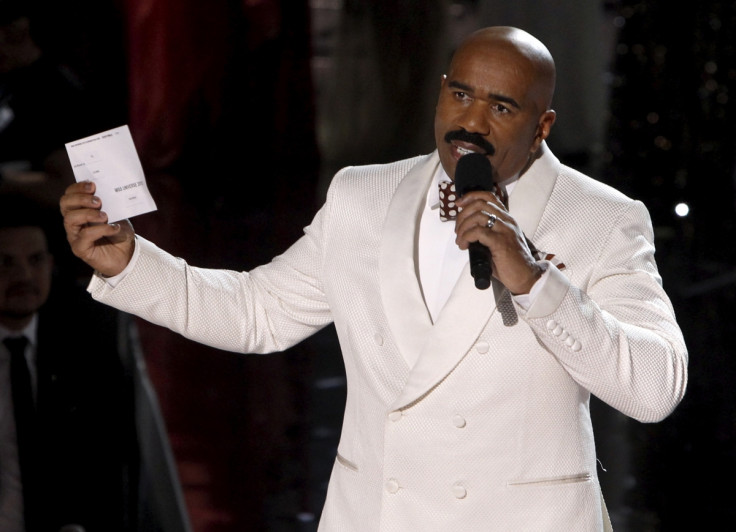 At the press meet on 1 September, Teo also stated that Miss Universe 2016 will take place on 30 January 2017, with candidates arriving in the country from 13 January onward. Metro Manila will be the venue for the main events while ancillary events will be held in Davao City, Cebu City, Iloilo City, and Vigan City.
© Copyright IBTimes 2023. All rights reserved.