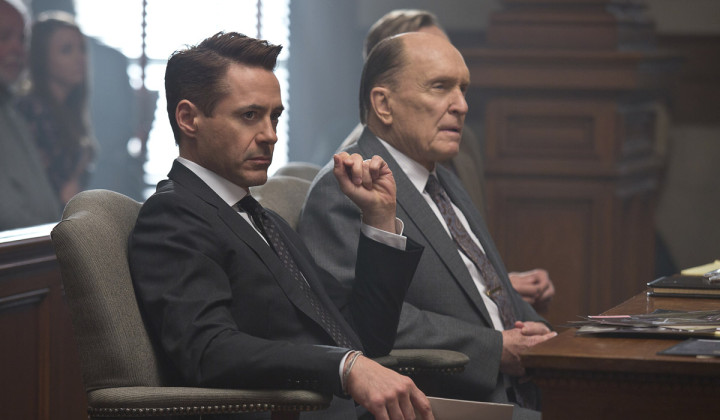 Since becoming a world-renowned A-list megastar thanks to his starring role as Iron Man in Marvel's superhero series, Robert Downey Jr hasn't had much opportunity to really flex his acting muscles.
To find the star's last meaty dramatic role you'd have to go all the way back to 2009's The Soloist, so it's clear why the actor has been so enthusiastic about The Judge, a straight-laced, good old family drama.
Downey Jr plays Hank Palmer, a lawyer in the midst of a divorce who following the death of his mother returns to the small Indiana town he grew up in to reunite with his two brothers and estranged father, a local judge played by Robert Duvall.
When the judge is accused of murder in a hit and run, Hank must defend him in the court he presided over for 40+ years despite their deep-seated issues with one another.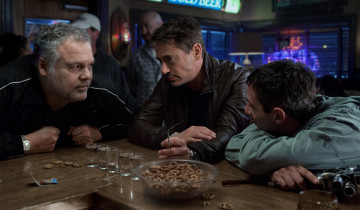 That story: 'Big city lawyer returns to his small town roots to discover himself and repair decades-old family ties' isn't exactly anything new, and at no point during the film's substantial and self-indulgent two hour and 20 minute run-time will The Judge ever surprise you either.
It's a story ridden with cliché. There's Hank's daughter, an older-than-her-years child whose main purpose is being adorable, a mentally-challenged younger brother there to show off Hank's humanity, Billy Bob Thornton as a rival lawyer with gun-slinger overtones and finally there's Hank's former high school sweetheart, who runs a local diner and still pines for him.
There's nothing new, but the cast does well enough to just about carry the audience through. Vera Farmiga is good as the aforementioned love interest, but it's Vincent D'Onofrio who shines brightest among the supporting cast as Hank's older brother Glen.
Of course Downey Jr is great but essentially he's playing himself, just like Tony Stark but without the world-saving day job. He exudes charm throughout but the film seems a little too in love with him, as evidenced by the at least three, maybe four, shots of him walking away from something and putting sunglasses on.
The Judge's other lead, the legendary Duvall, is as dependable as ever, but the cast's combined might can't overcome the fact that this is a film we've already seen before – an amalgam of plot points from decades of film and television.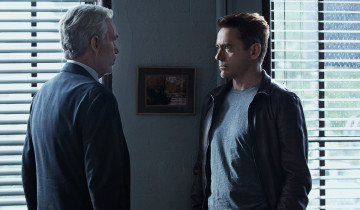 Moments of humour and charm aren't as frequent as they might have been, and the heavy melodrama of the first two thirds is lost a little during a final act that wants to appeal to next year's awards shows more than it wants to deliver a crowd-pleasing finale.
If it had run with the melodrama all the way to the finish it could have been a lot more memorable – a charming but by-the-books old fashioned drama– but instead it seems destined to wind up a footnote on each of the actor's esteemed careers.
Replace Downey Jr as the star and this would be verging on straight-to-DVD territory, which is perhaps too harsh considering the direction and acting is perfectly fine, but it does convey just how unimaginative the film is.
Director David Dobkin is best known for comedies Wedding Crashers and The Change-Up, and it seems for his first mainstream drama he purposefully steered away from a similar comedic tone. There are moments of levity that keep the film running at a gentle pace and a few laughs, but a greater amount would have helped the sombre ending really hit home.
The Judge isn't a bad film by any means, just one that should really have stuck to its convictions. If it wanted to be a melodrama it should have been more melodramatic, if it wanted to be an awards season contender then it needed more heft and a lot more originality.
2