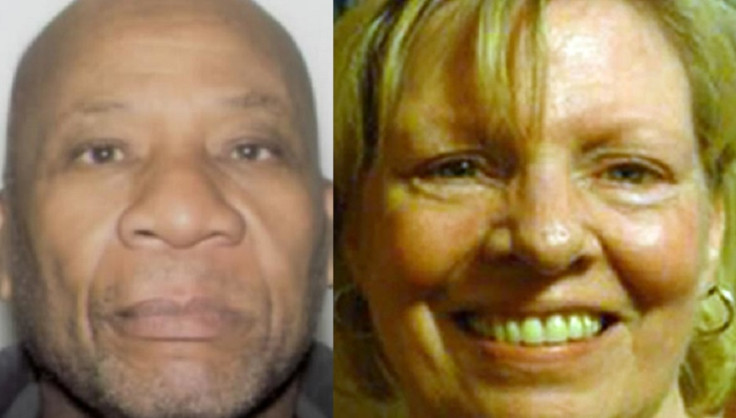 A man who cut off the head of his partner of 30 years before flushing her crushed skull down the toilet has been found guilty of murder. Dempsey Nibbs, 69, killed his wife Judith Nibbs at their flat in Hoxton, East London, in April 2014 by attacking her with an iron bar, before cutting off her head and using a mallet to smash the skull.
During a trial at the Old Bailey, the court heard how the pair's relationship had become strained after Judith, 60, who was not formally married to the 69-year-old but still took his surname, had told him she had had a string of affairs, sleeping with at least eight other men.
On 10 April 2014, three days after she admitted she had been seeing other men, Dempsey knocked out his estranged partner with an iron bar before decapitating her and attempting to dispose of her head by flushing pieces of skull down the toilet.
Crispin Aylett QC, prosecuting, told the jury: "Quite why the defendant decapitated Judith and then disposed of her head is not entirely clear, but it may well be that he did it out of pure hatred at the sight of his wife's face."
Following the attack, Dempsey wrote a suicide note to his son Kirk, and dialled 999 to inform police they would find "a couple of dead bodies" at the East London flat. When officers arrived, they found Judith's headless body and Dempsey holding a shotgun in one hand and a knife in the other.
One of the officers was able to disarm Dempsey, but not before he stabbed himself during an attempt suicide.Dempsey was taken to hospital with stab wounds to the throat and abdomen.
Dempsey, of the Charles Estate in Hoxton, denied murder. He claimed to be "out of his mind" and thought his wife was a snake so he had to chop off her head to defend himself. The jury heard how Gibbs had no previous signs of mental illness and rejected his claims of self-defence. He was found guilty of murder and faces life in prison when he is sentenced at a later date.
Detective Chief Inspector Dave Whellams of the Homicide and Major Crime Command led the investigation. He said: "Dempsey Nibbs believed his wife was having an affair and used this misplaced jealously to launch a ferocious and brutal attack on Judith. I am pleased that the court has found Dempsey Nibbs guilty and I can only hope this verdict can bring some closure to Judith's family."