WikiLeaks founder Julian Assange has said that he would willingly surrender to the US authorities on one condition: if President Barack Obama pardons imprisoned whistleblower Chelsea Manning, a former US army private who leaked thousands of sensitive military documents to WikiLeaks in 2010. The WikiLeaks Twitter page tweeted the announcement on Thursday (15 September) saying: "If Obama grants Manning clemency, Assange will agree to US prison in exchange - despite its clear unlawfulness."
Formerly Pvt Bradley Manning, Chelsea Manning is currently serving out the remainder of a 35-year prison sentence at the US Disciplinary Barracks in Leavenworth, Kansas, for violating the Espionage Act. Suffering from gender dysophoria, Manning attempted to commit suicide in July due to lack of proper treatment. Earlier this week, the US military agreed to let her undergo sex reassignment surgery with Manning calling off her hunger strike initiated five days before.
Wikileaks' tweet includes a link to another earlier tweet that carries a letter from their lawyer addressed to US Attorney General Loretta Lynch detailing why two developments that took place during the Department of Justice's (DOJ) ongoing investigation into the publisher should close the case against them.
On 29 November, 2010, the DOJ launched an investigation into the potential crimes committed by Assange and his publication, WikiLeaks attorney Barry Pollack wrote. In March, the DOJ confirmed that the investigation still "continues to this day". However, Pollack claims that the department has yet to provide any "substantive information" about the status of the ongoing investigation.
Pollack also cites the attorney general's recent revision of the DOJ's media guidelines to provide stronger protection to members of the press from certain law enforcement tools that may impair news-gathering activities. He argues that the investigation against WikiLeaks is based on its news-gathering activities and that the publication only put out the information it acquired due to its newsworthiness, adding that the extensive coverage of the released documents by other news outlets worldwide confirms their newsworthiness.
The attorney argues that WikiLeaks' intent was lawful since there was no aim to obstruct justice or aid US enemies, but to publish information of public interest.
"In [FBI Director James Comey]'s statement, and in subsequent testimony before Congress, Director Comey made it clear his conclusion was based on the necessity of proving criminal intent. Director Comey noted that responsible prosecutors consider the context of a person's actions," Pollack wrote. "Criminal prosecution is appropriate only when a person was knowingly violating the law and was intending to aid enemies of the United States or was attempting to obstruct justice."
He added that Manning disclosed the materials because "under the circumstances, she thought it was the right thing to do".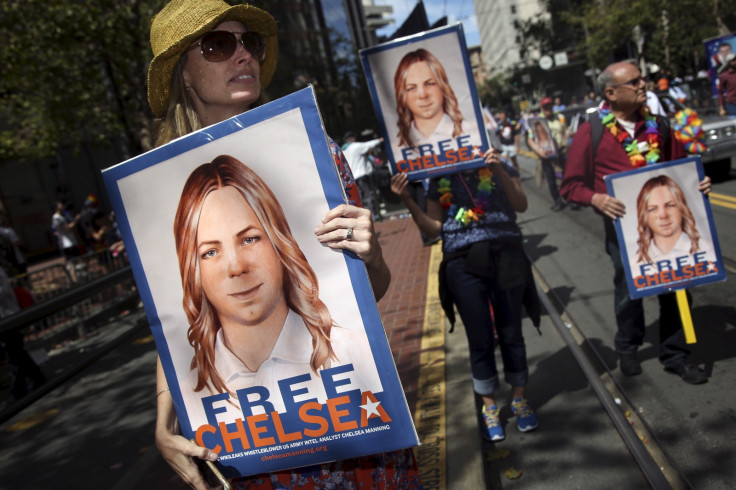 Since 2012, Assange has been residing at Ecuador's London embassy to avoid extradition to Sweden where he is wanted for questioning over sexual assault claims that he denies.
The UN Working Group on Arbitrary Detention (WGAD) ruled in February that the 45-year-old Australian national's four-year stay at the Ecuadorian embassy is considered "arbitrary detention" since he was not able to leave the premises without the possible threat of arrest.
A Swedish appeals court is set to rule on Friday (16 September) whether to maintain a 2012 arrest warrant for Assange over the 2010 rape accusation that would require British police to detain and extradite Assange - a decision that he fears could eventually lead to his extradition to the US.
Assange's announcement also follows whistleblower and former National Security Agency (NSA) intelligence analyst Edward Snowden's request to President Obama to grant him a presidential pardon on the grounds that his actions were morally right and beneficial to the public.
However, despite a campaign by the American Civil Liberties Union, Amnesty International, Human Rights Watch and other human rights groups, a congressional report concluded on 15 September found that Snowden caused "tremendous damage to national security".