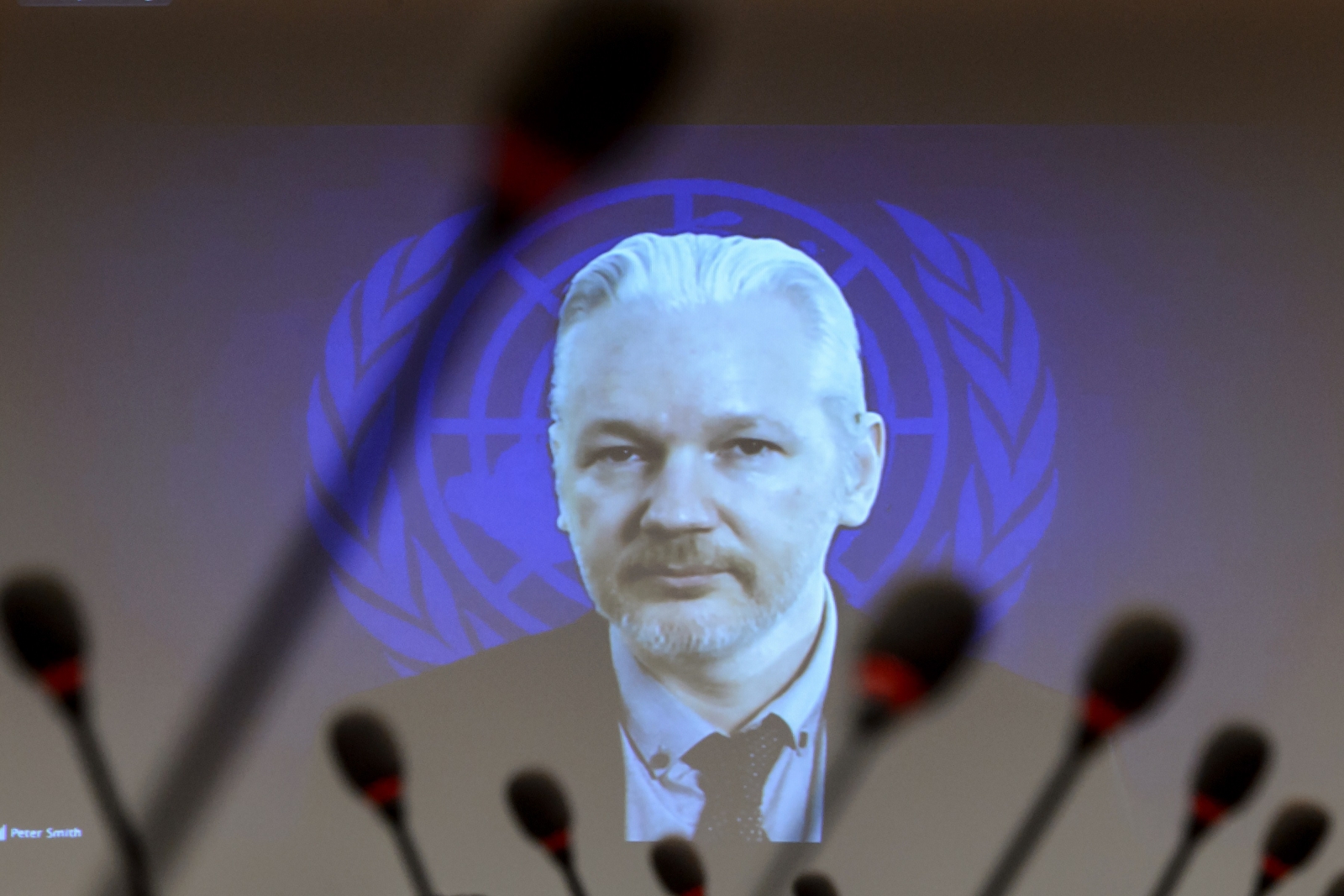 The SNP were right to be concerned that they were being monitored by British security services, according to WikiLeaks founder Julian Assange.
Assange, whose WikiLeaks site was responsible for the biggest leak of classified documents in US history in 2011, said that the 2014 bid for independence by Scottish nationalists would have been regarded as a "national security threat" by the UK.
Leading SNP figures, including former deputy leader Jim Sillars, have claimed that MI5 was behind a "dirty tricks" campaign to undermine the SNP pro-independence campaign.
Speaking via video link from the Ecuadorian Embassy in London, where Assange is holed up, he said that Scottish nationalists were not paranoid to be concerned that they were under surveillance.
"They are correct for a number of reasons," he told the Commonwealth Law Conference in Glasgow.
"The attitude of the UK government is that this is a national security issue, that Scottish independence is, in effect, a threat to the state.
"This mean that the full capacities of the GCHQ, for example, could be deployed."
He said though that it would not have been easy for UK security to keep such an operation secret given the number of Scots working in British security services, and that attempts by Foreign Office officials to persuade foreign leaders to defend the UK unity campaign had been leaked.
"There are many Scots employed in these agencies. So care has to be undertaken because Scots in those agencies may well reveal what is being done," said Assange.
"As they did reveal that information from the FCO going out across the world to lobby other states to influence the result."
At the conference, Assange also discussed how security agencies targeted private correspondence from lawyers.
Assange is living at the Ecuadorian embassy to avoid being sent to Sweden to face sexual assault allegations, which he denies.