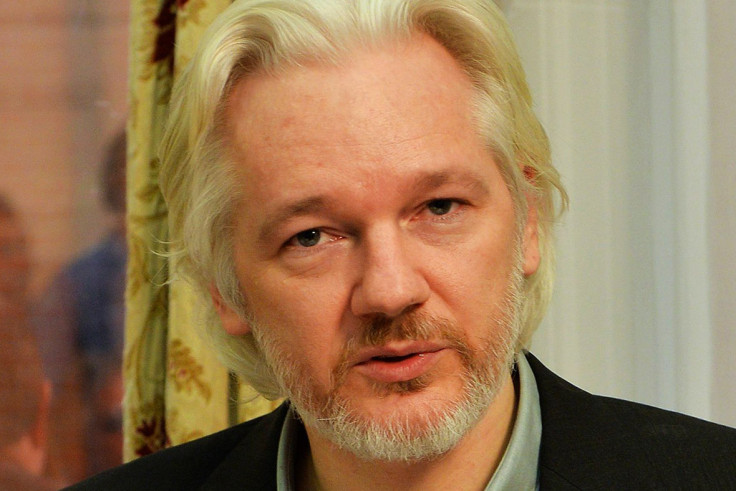 Julian Assange could demand compensation from the UK and Sweden after a United Nations panel called upon the nations to end the WikiLeaks founder's "deprivation of liberty". The UN's Working Group on Arbitrary Detention ruled on 5 February that the 44-year-old has been "arbitrarily detained" since his arrest in 2010 and that he should be allowed to leave.
A panel of five concluded the WikiLeaks founder was improperly detained at Wandsworth prison in 2010 and had now had "an enforceable right to compensation". The judgement came after the Ecuadorian government said it should be compensated for housing Assange.
"Having concluded that there was a continuous deprivation of liberty, the working group also found that the detention was arbitrary because he was held in isolation during the first stage of detention and because of the lack of diligence by the Swedish prosecutor in its investigations, which resulted in the lengthy detention of Mr Assange," the report said.
"The Working Group therefore requested Sweden and the United Kingdom to assess the situation of Mr. Assange to ensure his safety and physical integrity, to facilitate the exercise of his right to freedom of movement in an expedient manner, and to ensure the full enjoyment of his rights guaranteed by the international norms on detention. The Working Group also considered that the detention should be brought to an end and that Mr. Assange should be afforded the right to compensation."
The Australian has been holed up at the embassy in London since 2012 after Swedish prosecutors sought him for questioning over sexual assault allegations. Three of the four alleged offences, which date back to 2010, have since expired but he still faces one outstanding accusation of rape.
Assange, who denies all the allegations, fears facing Swedish prosecutors would ultimately lead to his extradition to the US, where he is wanted for dumping a cache of hundreds of thousands of classified military documents – as well as millions of other diplomatic cables – on to WikiLeaks.
In a strongly worded statement the Foreign Office said it was "deeply frustrated" that the "unacceptable situation" continued and called on Ecuador to engage with Sweden to bring it to an end.
"This changes nothing," it read. "We completely reject any claim that Julian Assange is a victim of arbitrary detention. The UK has already made clear to the UN that we will formally contest the working group's opinion.
"Julian Assange has never been arbitrarily detained by the UK. The opinion of the UN Working Group ignores the facts and the well-recognised protections of the British legal system. He is, in fact, voluntarily avoiding lawful arrest by choosing to remain in the Ecuadorean embassy"
On Thursday, Assange said he would leave the refuge of the embassy and accept arrest by Metropolitan Police officers if the UN found he had been detained lawfully.