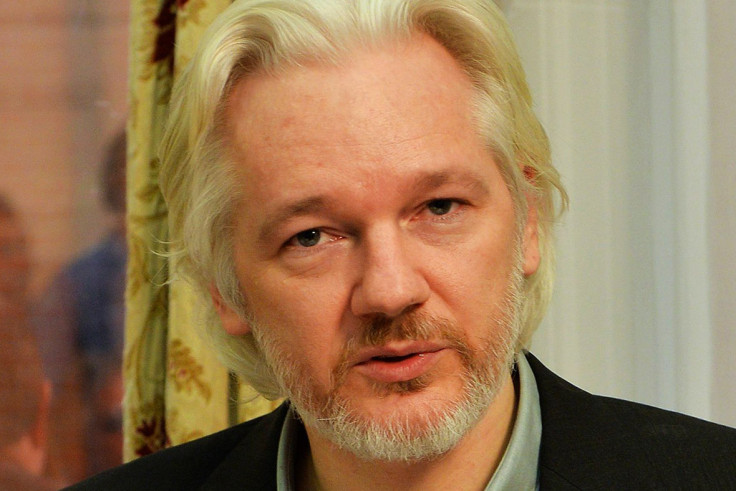 WikiLeaks founder Julian Assange has responded to the UN's verdict that ruled his stay in UK's Ecuadorian Embassy as being "arbitrary detention". Assange made a statement from the balcony of the embassy in central London, strongly condemning the UK and Sweden for not accepting the UN's decision.
The UN Working Group on Arbitary Detention stated that Assange had been "unlawfully detained" and that he should be granted his freedom, as well as the right to claim compensation. However, UK Foreign Minister Philip Hammond has ignored the UN ruling, referring to it as "ridiculous" and insisting that the UK would arrest the 44-year-old should he leave the Ecuadorian Embassy. They will then extradite him to Sweden, where he faces a charge of rape.
Responding to the UK's decision, Assange said: "I have read the comments of UK Foreign Minister Philip Hammond insulting the United Nations, calling the decision – that I very much doubt he has read – 'ridiculous'. I find those comments to be beneath the stature that a foreign minister should express in such a situation."
Assange condemned the UK and Sweden for failing to uphold international law and warned them that their decision would weaken their diplomatic standing on the international stage. He accused both countries of trying to "look tough" and "look like they were correct in their earlier unlawful decisions". He reminded them that there has now been a "final decision" and that their failure to appeal the decision prevented them from disagreeing with it now. He also said that both countries had been a part of the process to determine whether his detaining had been lawful or not, and that since they had contributed to the proceedings they should now follow through with the ruling.
"The UK and Sweden had their opportunity to appeal – they did not lodge an appeal," Assange told the press. "They cannot now seek to object to the findings of a process, which they themselves were involved in for 16 months. It is the end of the road for the legal arguments that are being presented today by Sweden and UK. Put simply, those arguments lost."
He said that moving forward from here, he wanted to see Sweden and the UK to abide by the UN ruling and comply with the verdict. Melinda Taylor, a member of Assange's legal team, said that he would not be walking out of the embassy because of the risk of extradition.