Wikileaks founder Julian Assange has said he will honour his offer to go to the US after President Barack Obama commuted the jail sentence of Chelsea Manning.
Assange, whose lawyers suggested this may not be the case after Obama commuted former soldier Manning's sentence, announced his decision in a press release this morning (19 January) saying that he would go to the US after Manning's release.
Wikileaks had last week tweeted: "If Obama grants Manning clemency Assange will agree to US extradition despite clear unconstitutionality of DoJ [Department of Justice] case."
Responding to questions about whether he would leave the embassy, he told The Press Association (PA): "I stand by everything I said, including the offer to go to the United States if Chelsea Manning's sentence was commuted. It is not going to be commuted until May – we can have many discussions to that point.
"I have always been willing to go to the United States provided my rights are respected."
Manning, who leaked hundreds of thousands of classified documents detailing the inner-workings of the US military to WikiLeaks, was sentenced to 35 years in prison but is now set to be released in May 2017.
Assange has been living in the Ecuadorian embassy in London since 2012, and faces extradition to the US to be questioned over Wikileaks if he leaves the embassy.
He has also refused to be extradited to Sweden, where he is accused of sexual assault, because he fears the authorities would then extradite him to the US.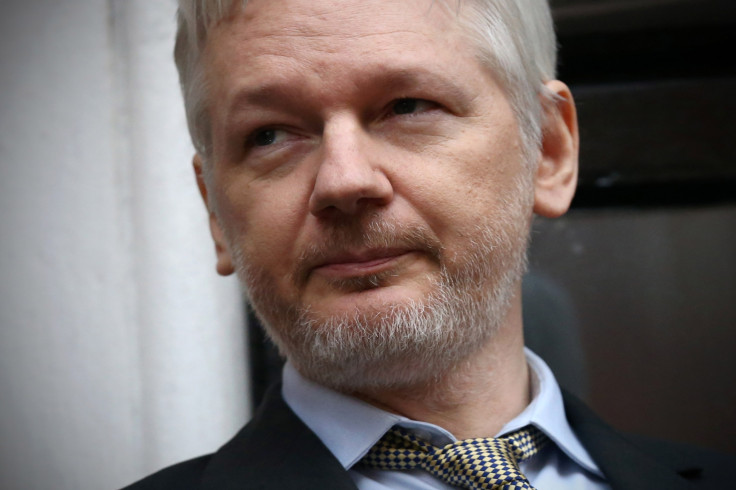 After Manning's sentence was reduced by Obama, all eyes turned to London to see if the WikiLeaks founder would fulfill his apparent promise to hand himself over to police.
Yet yesterday Barry Pollack, his attorney, told The Hill: "Mr Assange welcomes the announcement that Ms Manning's sentence will be reduced and she will be released in May, but this is well short of what he sought.
"Mr Assange had called for Chelsea Manning to receive clemency and be released immediately."
However, Assange has now performed an apparent U-turn and said he will agree to go to the US.