Jurgen Klopp is convinced that Liverpool's clash with Manchester United on Monday (17 October) will be something that will have to be seen to be believed. The German manager is looking forward to the game against the club's biggest rivals which comes exactly one year after his first game in-charge of the Reds against Tottenham Hotspur.
The former Borussia Dortmund manager took the Reds to two cup finals – the League Cup and the Europa League – last season and beat Manchester United on their way to the final of the latter. The clashes between the two sides are always highly charged and Jose Mourinho's arrival is likely to add further fuel to the fire.
The Merseyside club will also be wearing the 'Seeing is Believing' logo on their jerseys for the game against the Red Devils. Liverpool are promoting their regular sponsors Standard Chartered's main community programme which works to tackle avoidable blindness. There will be plenty of memorabilia that will go up for auction following the game including signed jerseys, matchday programmes in Braille, and a signed replica of Klopp's glasses.
"We are really looking forward to what will be a fantastic game at Anfield. Those Europa League games were really nice. Both games were intense and competitive," Klopp told the Liverpool Echo.
"It's a perfect moment for 'Seeing is Believing' because this game will have to be seen for people to believe what will happen. Seeing is Believing is a fantastic initiative, and one we are proud to support as a club," the German coach added.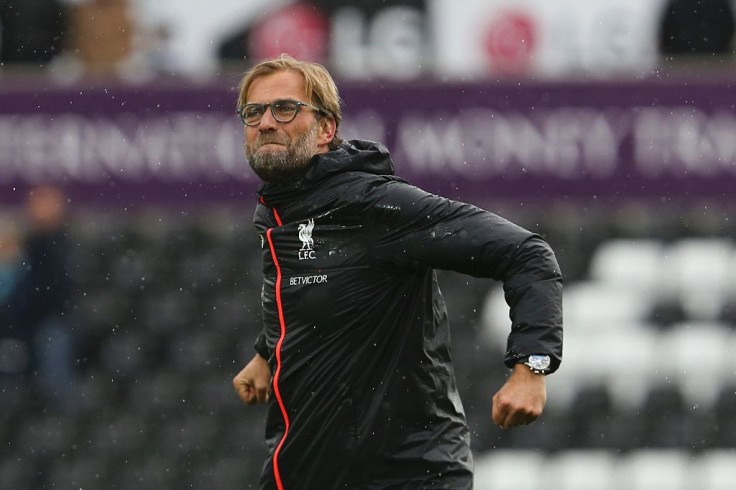 "As somebody who wears glasses I know just how important sight is to my career and livelihood. That's why this issue is particularly important to me."
The Reds' boss, who will complete a year in-charge of Liverpool when they take on United is hoping that he can remain at the helm for a number of years. Klopp made it clear that his main intention is to continue to progress constantly, which he believes is the only way to stay in touch with the competition.
"It's been a busy, intense year. There have been a few ups and a few downs but always with a really optimistic view about the future. I think that's what we still have," Klopp said.
"It's a job we have to do. We all enjoy working together and it's much better when you enjoy it. From my side, it feels like a short year! It's gone like this (clicks fingers). Hopefully I will have many more years here.
"I've never thought about the speed or the tempo of our progress, I only knew that we had to get better – that's how life is. Even when you are good, you need to get better because the teams around you all get better too. To stay in the race, development is everything," the former Dortmund manager explained.