Just Cause 3: No Multiplayer at Launch Confirms Avalanche Studios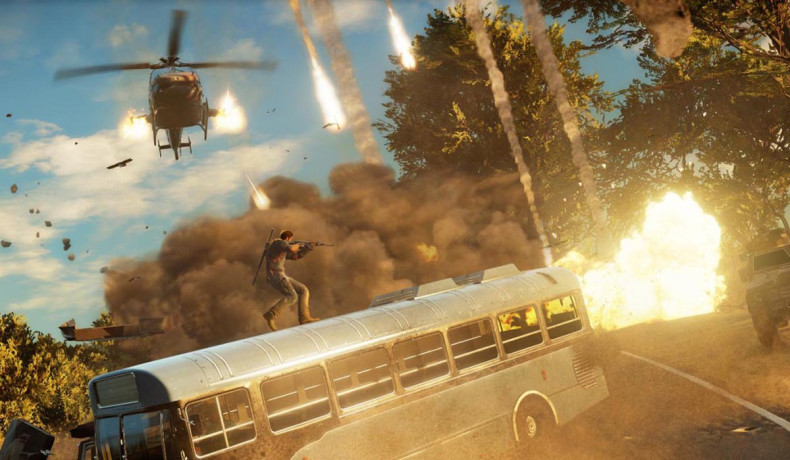 Just Cause 3 will have no multiplayer at launch, developers Avalanche Studios have confirmed.
The sequel to 2010's hit open world action game was announced last week, and multiplayer was hinted at, but any such mode won't be available at the game's launch next year.
Late last year players released a mod for Just Cause 2 on PC, turning it into an enormous, chaotic multiplayer experience. Avalanche loved it and made it an official add-on for the game.
Avalanche CCO and co-founder Christofer Sundberg told Game Informer: "The mod is absolutely fantastic. We owe those guys a lot. They have actually supported the game and helped it stay alive so many years after it was released.
"We don't expect the fans to make the multiplayer for Just Cause 3, but at some point you have to make a choice on where your focus is. Our strength is the sandbox experience, and we want to deliver a great Just Cause 3 experience.
"Maybe sometime down the line, we'll take Rico into the modern world of multiplaying," Sundberg teased.
Note that Sundberg says "we don't expect the fans to make THE multiplayer", hinting that such a thing exists, in notion at least, otherwise he would have said "a multiplayer element" or something like that.
The insane mod allowed thousands of players to join a single game and run amok across the open world. Just Cause 3 likely won't see as many players able to play together, so don't get your hopes up.
As pointed out by Eurogamer, publishers Square Enix recently created a cloud-gaming company called Shinra Technologies, the vice president of which said: "What we see in the near future are cloud games that are developed from the ground up as well as games that are in an existing pipeline that we will enhance.
"For example, taking a game that doesn't have multiplayer right now and easily giving it multiplayer is what we imagine for enhancements."
Shinra staff members are currently embedded at Avalanche Studios.
Just Cause 3 is expected to launch next year.