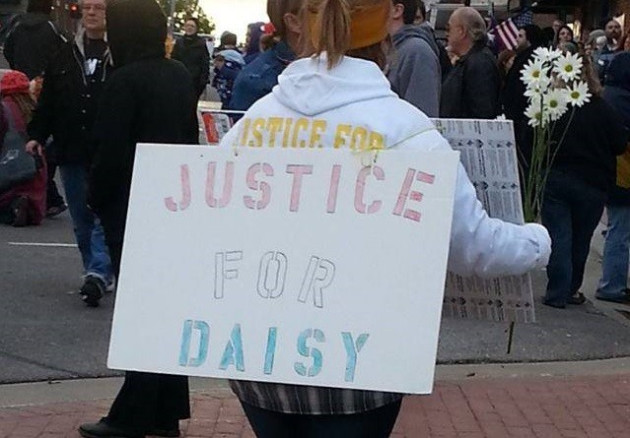 Hundreds of people gathered for a rally in the US town of Maryville in support of a teenage girl who claims she was raped by a high school footballer in January 2012.
The demonstration for Daisy Coleman was organised by hacktivist group Anonymous, in tandem with women's rights campaigners and a Facebook tribute group called Justice for Daisy.
The rally outside Maryville's courthouse square was demanding justice for Daisy after the original investigation into her rape claims was dropped. Many showed their support by wearing daisies in their hair, as well as Guy Fawkes masks which have become synonymous with the hacker group.
Courtney Cole, one of the rally organisers, said: "The shear outrageousness of the Daisy Coleman case is what brought us here today.
"She is not alone. Every year, thousands of Missourians are raped and sexually assaulted. It is past time for us as a state to change. No more."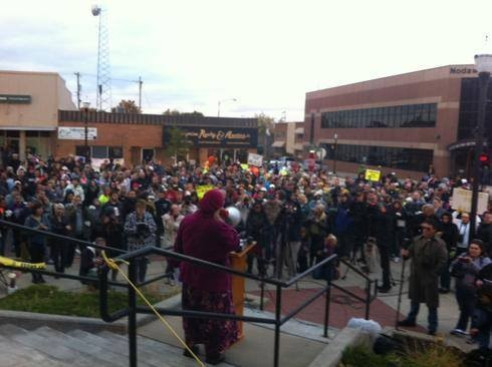 In a case which has since gained worldwide attention, Daisy claims that, when she was 14, she was raped by a 17-year-old after he had plied her with alcohol at a party and that his friend, also 17, filmed the incident on his phone.
The 17-year-old admits having sex with Daisy while she was intoxicated, but insists it was consensual.
Nodaway County Prosecutor Bob Rice charged the boys over the incident, but later dropped them. Rice said he did so because Daisy and her mother were unwilling to co-operate in the investigation, a claim both have denied.
After a report by the Kansas City Star about the case, which also states that Daisy's family were targeted and their house burned down after the allegations were made, the case gained worldwide attention.
Anonymous even promised to intervene if no one was prosecuted in the case, echoing the 2012 Steubenville rape trial in which two teenagers were convicted of raping a girl at a house party following outcry surrounding the original inquiry.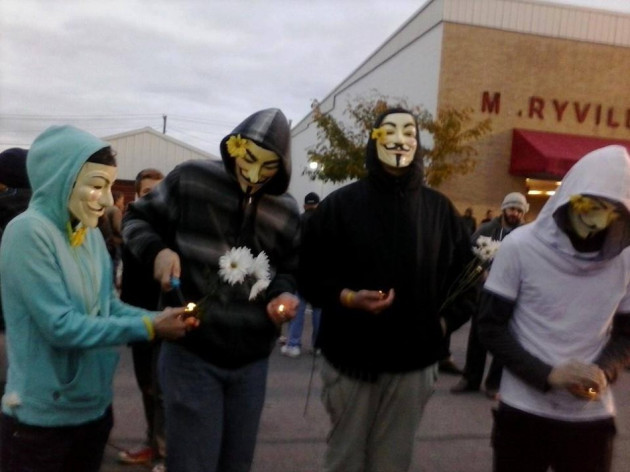 The Justice for Daisy rally was originally billed as a protest against the handling of the original case. However, once it was confirmed Jackson County Prosecutor Jean Peters Baker would review the case "without fear and without favour", the purpose of the demonstration become more about support for victims of sexual abuse.
"There are so many cases like this that get pushed aside and are not talked about very much," said Jenna Little, 18, who attended the rally. "Maybe if one person opens up, others will get the strength to do it."
Courtney Cole, who helped organise the event on social networks, added: "Even a small turnout is OK. Just moving the case along makes it a success."
Neither Daisy or her mother Melinda attended the rally, but the family released a statement thanking people for their support.