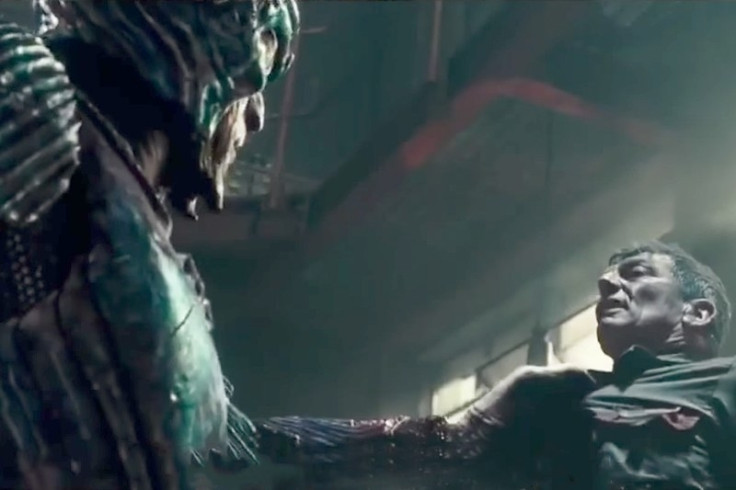 DC Entertainment Universe has released the final international trailer for Justice League. But despite the threats of Armageddon, fans are yet to get a clear first view of the film's villain. The promo, which dropped this week, does however offer the best look so far of the league's nemesis, Steppenwolf.
Ciarán Hinds, who played the King Beyond The Wall in Game Of Thrones, takes on the role of the evil military leader from Apokolips, and is described by Wonder Woman in the promo as "the spearhead of an alien invasion" meant to destroy Earth as it had done to other planets.
After being teased in Batman v Superman: Dawn of Justice – The Ultimate Edition, Steppenwolf has made his presence known in previous promos via narration and attacks on our superheroes. But we are yet to get an official introduction to the character (or a proper view).
With Bruce Wayne (Ben Affleck), Diana Prince aka Wonder Woman (Gal Gadot), Aquaman (Jason Momoa), Cyborg (Ray Fisher) and the Flash (Ezra Miller) teaming up to take on Steppenwolf and his army of Parademons, will it be too late to save the planet from a catastrophic end?
PS: We know Superman (Henry Cavill) is also cast in the film, so maybe we can expect him to return to help his comrades.
Directed by Zack Snyder, Justice League will release in cinemas across the UK and US on 17 November.
Read the official synopsis of the film below: