Justice Secretary Michael Gove to give prison governors more responsibilities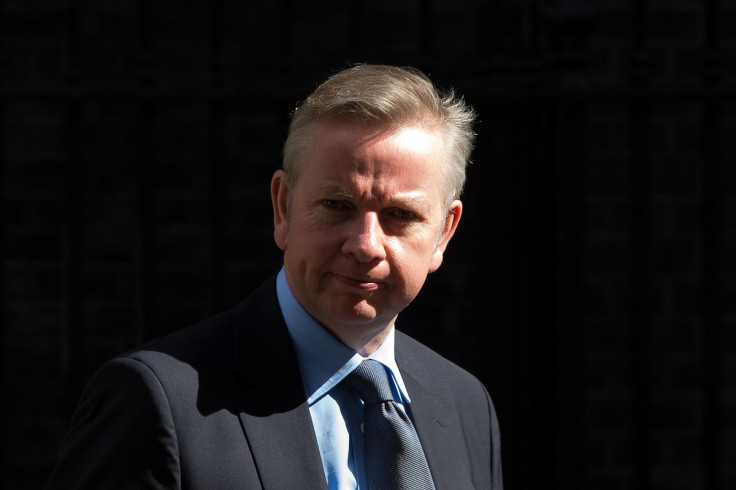 Justice Secretary Michael Gove will give greater flexibility to prison governors over budgets, education for offenders and perks offered to inmates for good behaviour. The controversial former chief whip and Secretary of State for Education will also consider the sell-off of inner city Victorian prison buildings for redevelopment in one of the sector's biggest shake-ups.
Gove has put forward education as the key to rehabilitating inmates to provide them with the skills re-enter society following their release. He also said that he wants more businesses to work with prisons to offer offenders opportunities to rejoin the workforce.
In an interview with The Times newspaper, Gove said that prisons did not set aside "nearly enough time to educating [prisoners] and that when they were being educated that inmates get "proper qualifications" giving them the skills that they need "in order to succeed in the world of work". A recent report by HM Chief inspector of Prisons said that maximum security close supervision prisons, housing some of the UK's most dangerous prisoners, had "poor regimes and little emphasis on progression".
"One of the things I think is central to this job is making sure that people are less likely to commit crime after they leave prison," said Gove. According to government figures, 45% of adult offenders are convicted of a further offence within a year of being released. This statistic rises to 66.5% for juveniles.
Gove told the Times that historically those running prisons in the UK had not been given the same degree of independence as other public sector services, including education and the NHS. He also said that he was also considering a scheme where inmates would be allowed out of jail in preparation for their release.
© Copyright IBTimes 2023. All rights reserved.