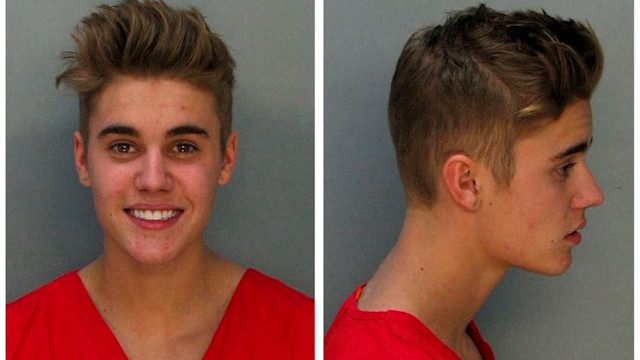 Pop singer Justin Bieber was arrested near his hometown of Stratford, Ontario after crashing his quad bike into a minivan.
He apparently was involved in a heated confrontation with the other driver. Ontario Provincial Police stated they were called to the scene to investigate, leading to Bieber's arrest.
The Baby singer was released on a "promise to appear" in court on 29 September.
According to a police statement, an investigation "revealed that after colliding, the driver of the all terrain vehicle and an occupant of the minivan engaged in a physical altercation".
There were no reported injuries from the crash, but law enforcement sources wouldn't confirm whether injuries had indeed resulted from the fight.
Justin Bieber's lawyer, Brian Greenspan, said in an emailed statement: "Justin Bieber and Selena Gomez' peaceful retreat in Stratford this weekend was unfortunately disrupted by the unwelcome presence of paparazzi.
"This has regrettably resulted in charges of dangerous driving and assault."
Entertainment website TMZ reported that the other person involved in the altercation was a paparazzo who had been driving in the minivan. Spokesman for Perth County OPP Const. Kees Wijnands declined to comment on whether or not that was the case.
"The details of this will come out in court," he said.
TMZ posted pictures of Bieber and his on-off girlfriend Selena Gomez driving around Stratford. The photos show the pair smiling and laughing as they drove down a gravel road. Gomez is driving in some of the pictures, Bieber in others. Neither is wearing a helmet.
The 20-year-old Canadian is currently on probation after he pleaded no contest in July to a misdemeanour vandalism charge after the singer pelted eggs at a neighbour's home.
A California court also ordered the singer to pay $80,900 in damages, take an anger management course, complete community service and not contact the neighbour for two years.
Bieber has been one of the most successful recording artists in recent years. He was nominated for two Grammy Awards for his 2010 album debut My World 2.0, but sales of his latest records have tailed off recently.