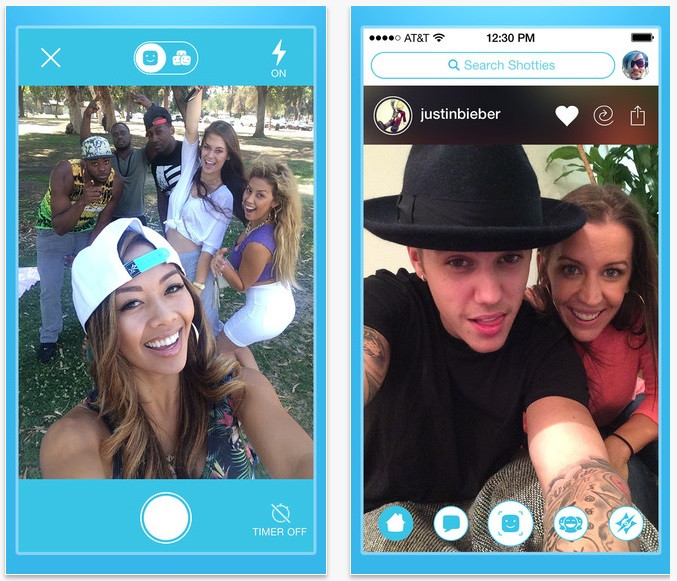 Micro-blogging website Twitter is in talks to buy selfie-photo sharing app Shots, which is backed by singer Justin Bieber.
CNBC, citing a source close to Shots, reported that Twitter has held talks with Shots about a potential acquisition.
Twitter is particularly interested in the app's user base of more than 3 million, nearly two-thirds of whom are women under 24, according to CNBC.
Users aged between 18 and 24 are key demographic for Facebook and Twitter.
Shots, which launched in November, is run by John Shahidi, who is popularly known as the "King of Twitter" for his broad involvement on the social media service.
Pop star Justin Bieber is an investor in the app, and he frequently tweets out photos from the app and has 53 million followers.
The selfie app does not allow users to post regular photos from phone and only allows to post from the front-facing camera lens. It also does not allow comments or public messages to avoid negative messages on individuals.
Shots has 535,000 followers on Twitter, and each tweet gets about 1,000 retweets.
There have been rumours that Twitter is planning another acquisition, after CFO Anthony Noto accidentally tweeted a message about a deal.
"I still think we should buy them. He is on your schedule for Dec 15 or 16—we will need to sell him. I have a plan," Noto tweeted on 24 November.
The tweet was quickly deleted by Noto.
Subsequently, tech blog Re/Code made a list of Twitter's potential targets that included Shots.
Re/Code, citing people familiar with the discussions, added that Shots co-founders John and Sam Shahidi have had multiple meetings at Twitter headquarters over the past month.