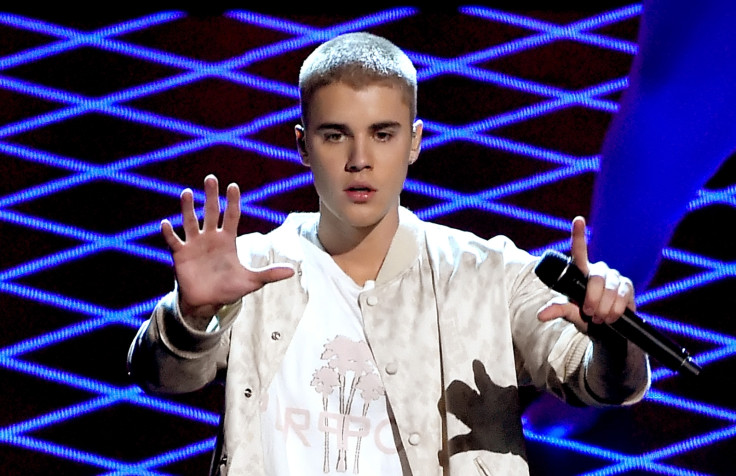 Justin Bieber left a fan distraught after he allegedly snubbed her request for a photograph and humiliated her.
The Baby singer was approached by 20-year-old Sabah Helal ahead of his Melbourne show on Friday 10 March night.
Approaching his car, Sabah said to the singer-songwriter: "Hey Justin, can we have a photo?" Bieber replied: "'You're invading my privacy, I don't want a photo."
Insulting the former fan he added: "Look at you, you make me sick."
The girl's mother, Houda Bennaoui, told The Herald Sun that the unpleasant encounter with the Canadian pop star left her daughter devastated. She described his treatment towards Sabah 'disgusting.'
"My daughter was bawling her eyes out. She was dying to meet him and then he humiliated her," she told the publication.
Attending his concert later that night, Houda said that Bieber seemed bored and disinterested in performing. "His hands were in his pockets for the first five songs and it seemed like he didn't want to be there. After years of supporting him, my daughter will never see him again in concert.'
Justin began the Australian leg of his Purpose World Tour in Perth this week. Other fans of the star who also attended the Melbourne concert were similarly disappointed by his lacklustre appearance on stage during the one hour and forty-five minute concert. One concertgoer tweeted to the star: "So excited, yet a little disappointed. You seemed bored."
"So disappointed with Justin Bieber" wrote one Facebook user adding that he put 'zero effort into it.' "Couldn't decide if he was bored or just trying to be edgy," another user wrote.
Earlier British star Adele defended the controversial pop star explaining that his erratic behaviour might be explained by the fact that he became famous so young.
Addressing the 95,000 strong crowd at the ANZ Stadium in Sydney, Australia, the Some One Like You singer asked the audience if they were excited about Bieber's performance at the same venue next week. "Are any of you going to see Justin Bieber when he's here?" she asked, to which a number of people in the crowd began to boo.
"Don't boo him, he's only a kid," the British Grammy-winner told her fans. "You'd be like that if you were famous at 12 ... I don't know him but I feel bad for him when everyone boos him."
Adele and Bieber's music tours happen to coincide in Australia.