Canadian pop star Justin Bieber has sparked more controversy, after posting a cartoon showing him in bed with a nude female fan. The 19-year-old posted the image via Instagram. The post shows a shirtless Bieber embracing an unidentified girl, who appears to be topless.
There is no caption to the post but available text identifies the boy in the image as Justin Bieber and the girl as a Belieber, which is what his fans are called. The post came after he uploaded self-portraits taken while at the gym and wearing only loose pants.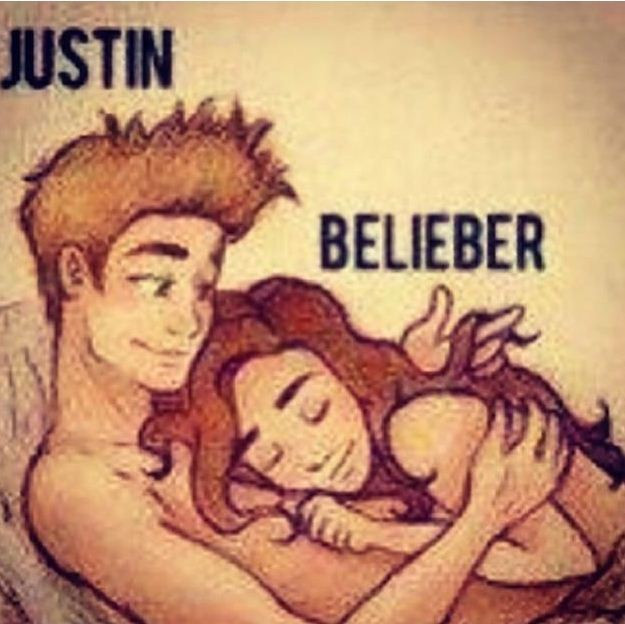 He wrote: "Breaking news worldwide @justinbieber just posted 2 shirtless pictures he must be going crazy-funny people #forthefansanyways #dontbecreepin :p."
The Baby singer is already facing heavy criticism for comments made during a tour of the Anne Frank House in Amsterdam last week. He claimed the iconic young Jewish girl, whose memories of the war, have transcended time and space, would have been a "belieber" if she were alive today.
He also wrote in the guestbook: "Truly inspiring to be able to come here. Anne was a great girl. Hopefully she would have been a belieber."
However, museum authorities claim their star guest was actually very interested in Anne Frank's life.
"He was very interested in (Anne Frank's) story," Maatje Mostart, a museum spokeswoman, told the New York Daily News, "It's great that he's been here, and we hope a lot of his fans will want to read about Anne Frank."
"We really think it's great that a 19-year-old person wants to know who Anne Frank was and know more about her," she added.
Troubling Year
The teen heartthrob has not had the easiest of years. Justin Bieber has had to face criticism over a series of scandals, including fights with the paparazzi and allegations of assault. He also had to face irate fans, after appearing over two hours late for a concert.
And now his latest concert - in the Gulf state of Oman - has been cancelled. Authorities believe he is too much of a moral risk to the country's culture.
"Many people here were horrified by what they had heard about Bieber," an insider told the Daily Star, "People didn't want him coming to Oman. He was called a reprobate and words were used like debauchery and Haraam, which in Islam means a sinful act that displeases God."
"In Islamic countries you can't run around with your shirt off," the source continued, "Bieber's management didn't scrap the concert, the promoters did... even though they had ploughed nearly £1million into it."