Is Justin Bieber a Father? Pop Star Hit by Second Paternity Claim
The Canadian singer must also contend with speeding allegations, after accusations of exceeding speed limit in his Ferrari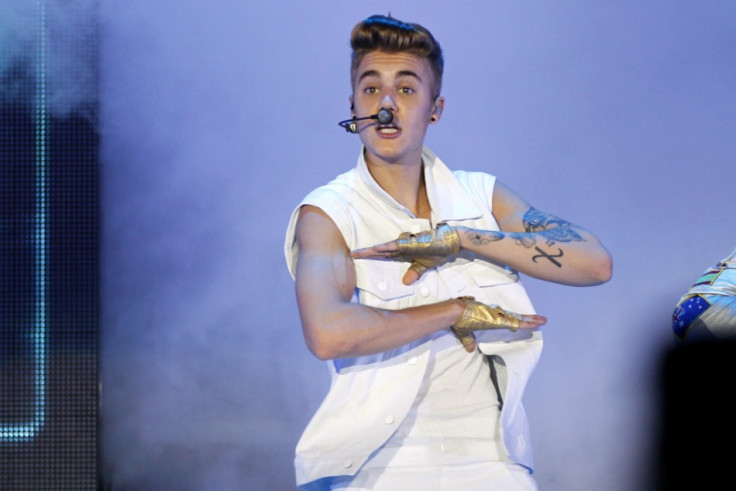 Canadian pop star Justin Bieber has been hit by yet another paternity claim. This time, a 25-year-old woman says the singer and she had a one-night stand four years ago and the 19-year-old is the father of her daughter.
And this claim pre-dates the one made by Mariah Yeater, who claimed that in October 2011 she had sex with Bieber in the backstage area of Los Angeles' Staples Centre. However, amidst a blaze of publicity, Yeater withdrew her claim after Bieber agreed to a DNA test and revealed he would sue for a false claim.
In this case, the unidentified woman told Star magazine she met Bieber after a Miami concert and the two went to his room at the Gansevoort South, where they slept together. Her daughter was born in October, 2010.
"She gave birth to a baby girl later that year, and Justin didn't know anything about it. She just wanted to protect her baby. She wanted to keep her and her family away from any spotlight. In my opinion, she does look a lot like Justin did at that same age," a source told Star.
This time around, the claim is understood to include proof - text messages allegedly exchanged between Bieber and herself. One text reportedly reads: "thanks 4 last night" and "Our little secret?".
Speeding Bieber
Meanwhile, in addition to being sued for paternity, Bieber has also been called up by the Los Angeles Police Department, after claims of reckless driving. The Guardian reports there were complaints filed by the singer's neighbours, including former NFL star Keyshawn Johnson.
Another former NFL player, Eric Dickerson, tweeted: "I live in Calabasas too and @justinbieber needs to slow his ass down. I used to have a white Ferrari too, but I knew the speed limit in neighborhoods where kids played."
Bieber's representatives have denied he was driving the Ferrari but police say they have several witnesses and have called on the singer to appear for questioning voluntarily.
Should he be found guilty of speeding, it won't be the first time. He was given a second speeding ticket of 2012 in November for, incidentally, exceeding speed limit in a Ferrari.
© Copyright IBTimes 2023. All rights reserved.