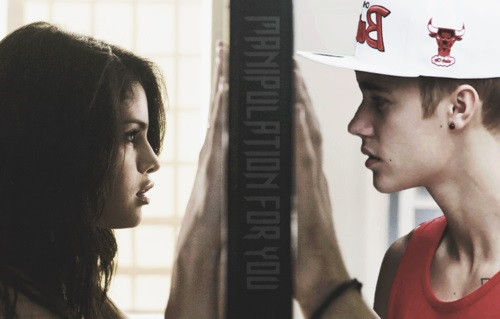 A video of Justin Bieber along with on-and-off girlfriend Selena Gomez in an intimate dance routine has gone viral.
Bieber took to an online photo-sharing website to share the 'racy' video featuring the duo, reports MTV.
Bieber and Gomez are seen performing a play-by-play to the lyrics of John Legend's song 'Ordinary People'.
After admitting that he is still in love with Gomez, at a surprise performance ahead of SXSW, the Believe star once again made his feelings for Gomez clear via their collaborative and sexual dance routine. However, he later deleted the video clips. Watch it below:
)
According to a Hollywood Life report, it may all just be an act. An insider tells Hollywood Life that although the two are back together, Bieber might not give up his 'cheating' ways.
The star couple's much publicised relationship may have gone through turbulent times, but it appears Gomez is still quite smitten by her former boyfriend.
A source close to Bieber has revealed that even though he is happy to be back with his lady-love, chances of him turning a new leaf are highly unlikely.
"He has Selena so wrapped around his finger," the source states, adding he "acts differently" around Selena than when he is with his boys.
"When they are all together he doesn't treat her right, but she totally takes it since she is so obsessed with Justin," the source said.
"No wonder her friends are ditching her."