Justin Bieber's ex-girlfriend Chantel Jeffries gets plastic surgery to fix 'saggy' boobs
Jeffries, 23, blames stress for weight fluctuation and bra size dropping from D to B cup.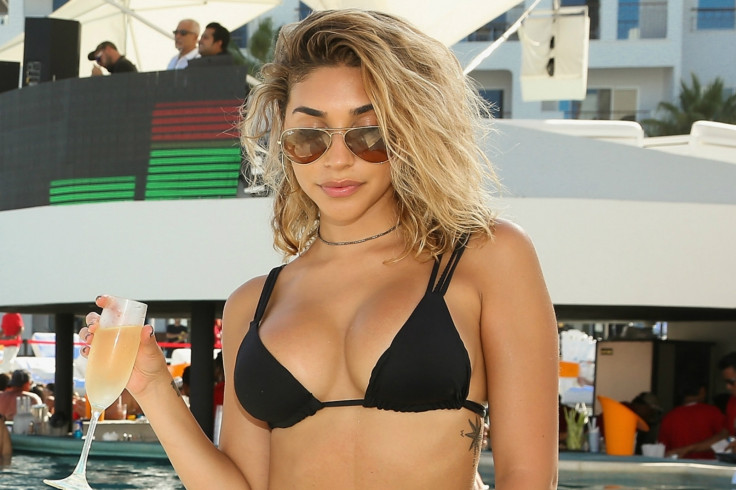 Chantel Jeffries feels like a new woman after undergoing breast reduction surgery. In an honest YouTube video, Justin Bieber's ex-girlfriend documents her journey to downsizing her cleavage and admits she feels more confident in her new skin.
As an Instagram star with almost three million followers, Jeffries, 23, may have come across as one of the most body-confident models out there due to her frequent bikini and scantily-clad photos. But despite her ample cleavage, Jeffries says her fluctuating weight left her with "saggy" boobs and stretch marks that did little to lift her spirits.
In the YouTube video, titled I Got Plastic Surgery (My Experience), Jeffries explains: "I'm doing a video that I've been wanting to do for a little while. It's something I'm a little bit nervous about, but I wanted to share with you guys because I think it could be really helpful and I also wish that I had a video like this to see when I was going through the situation."
Blaming stress for her yo-yo weight, Jeffries reveals that she at one point went from weighing 130 pounds to 100 pounds, meaning her bra size dropped from a D to B cup. The model said: "That's a pretty big difference, especially when you're 5 ft 6 in like me. There's nothing wrong with a size B – I think it's great, even for my body type.
"But when you go from a D to a B and you're losing that volume and weight, it does affect your breasts negatively – it makes them more deflated-looking, saggy and it can give you stretch marks, so it just was not the best look. If it started off as a B, I would have been fine with that, but the fact that it went from a D to a B, I wasn't used to it. It was also giving me a look that I didn't like, and I just wanted to look like myself again."
Fortunately, the two hour and 30 minutes procedure did not leave Jeffries in pain and she offered some advice to fans who may be in a similar situation. The social media sensation admitted: "If you're considering breast implants, or taking them out and getting a lift, I hope that this video helps you. Getting it done the first time hurts a lot, but the lift doesn't hurt hardly as much.
"I'm really happy that I did it. I feel like myself again – not everyone is staring at my tits all the time. They still probably will, but honestly, whatever. I just feel much more natural and back to my old self, which is great."
Jeffries rose to fame in 2014 when she began dating Bieber during his notorious 'bad boy' phase. Their romance came to light around the time of his arrest for drag racing in Miami, Florida while under the influence of marijuana.
Watch Chantel Jeffries detail her boob reduction surgery:
© Copyright IBTimes 2023. All rights reserved.