Justin Bieber is pining after an ex-girlfriend in his new song, Friends – and many suspect the lady in question is his real-life former love Selena Gomez. A collaboration with BloodPop, formerly known as Blood Diamonds, Friends sees Bieber reach out to an ex in a bid to remain amicable – will she answer his call?
Despite Bieber quitting his Purpose World Tour to take a break from music, Friends arrived on 17 August to the delight of his devoted fan base. Laced over an EDM beat, lyrics on Friends include: "Now you're wonderin' why I've been calling? Like I've got ulterior motives/ No, we didn't end this so good/But you know we had something so good," and the simple question: "Can we be friends?"
Sharing their theory on Bieber's potential muse on Friends, one listener commented: "Looks like selena gomez has not forgiven you and you are making songs back to back just to prove her about your innocence [sic]."
Another pondered: "Am I the only one who thinks Friends by Justin Bieber is for Selena?"
However not everyone is convinced that Gomez is the subject of the song, with one sceptic weighing in: "Can people stop assuming Justin's new song is about Selena, they have both moved on why can you do the same! [sic]"
Another particularly unimpressed Gomez fan quipped: "No you can not still be friends with Selena Gomez @justinbieber."
Previously one of showbiz's sweetheart couples, Bieber, 23, and Gomez, 25, began dating in 2010 before splitting in 2012. The pair are believed to have rekindled their romance at various points in the years since but Gomez is currently dating R&B singer The Weeknd, who also happens to be Canadian like Bieber.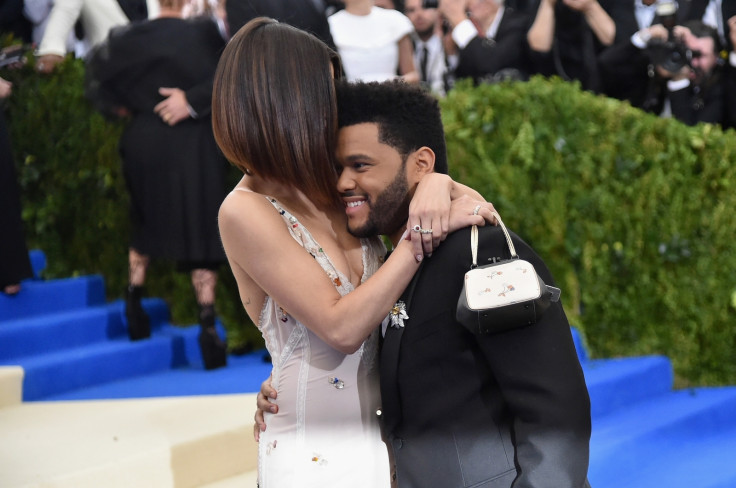 The former couple have addressed the possibility of them getting back together properly, with Gomez telling Elle in 2015: "I'll forever support him and love him in a way that... we grew up together." Speaking to Access Hollywood later that year, Bieber also said: "I'm never going to stop loving her. I'm never going to stop checking in on her."
When Bieber began dating Sofia Richie in 2016, Gomez famously commented underneath one of his Instagram photos: "If you can't handle the hate, then stop posting pictures of your [new] girlfriend lol. It should be special between you two only. Don't be mad at your fans. They love you."
Friends is bound to be a hit following BloodPop and Bieber's former chart-topping collaboration Sorry in 2015. The track featured on Bieber's latest album, Purpose, which was supported by a mammoth world tour before the singer cancelled the remaining dates due to exhaustion.
Listen to Justin Bieber's new single Friends: