Holby City actress Laila Rouass 'safe' after hiding in freezer during Barcelona attack
At least 13 killed and several more injured after car ploughed into pedestrians in Las Ramblas.
Holby City actress Laila Rouass has confirmed she is safe after getting caught up in the Barcelona terror attack on 18 August.
At least 13 people were killed and dozens more injured when a car ploughed into pedestrians on the Las Ramblas tourist spot in the Spanish city. Rouass, 46, was forced to hide in a freezer during the attack and updated her Twitter followers on the ordeal with a live feed, also filming and posting video footage of a helicopter circling above the restaurant building.
In her first tweet, Rouass, who is engaged to snooker legend Ronnie O'Sullivan, wrote: "In the middle of the attack. Hiding in a restaurant freezer. Happened so fast. Praying for the safety of everyone here x," later adding: "Gunshots just heard. Armed police running down [the] street looking for someone."
Rouass continued in a string of tweets: "Hearing 1 suspect just been shot. The whole of #lasRamblas and surrounding roads in lock down with armed police everywhere. Another car ploughed into police i am being told. Driver of Ford Focus has been shot dead."
Fortunately, Rouass was not harmed during the attack and reassured her concerned Twitter followers, later adding: "Thank you to the staff at the restaurant for staying calm and keeping us safe. I love you Barcelona."
Among those worried her Rouass' safety was her friend and Primeval actor Douglas Henshall, who tweeted the actress: "F*** sake Laila stay safe."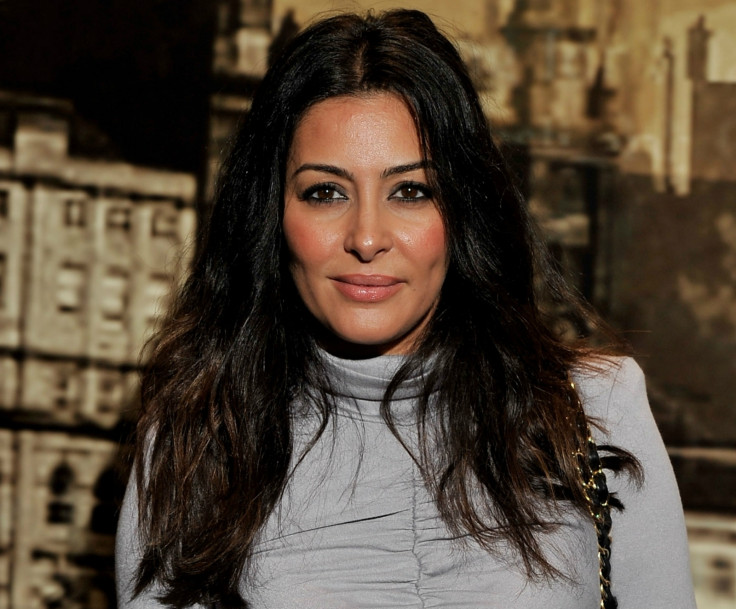 Rouass is best known for starring as Amber Gates in the ITV series Footballers' Wives between 2004 and 2006 while she also appeared as Sahira Shah in Holby City from 2011 until 2012. The TV star also competed in BBC One's Strictly Coming Dancing in 2009 and finished fourth alongside her dance partner Anton Du Beke.
In February 2013, Rouass got engaged to O'Sullivan, 41, one year after they began dating – but the pair are yet to walk down the aisle.
Three other suspects in the Barcelona terror attack were arrested while police are still searching for the driver of the van. Another incident, which took place in the nearby coastal town of Cambrils, saw five terrorists wearing fake explosive belts shot and killed by police.
Celebrities such as Jennifer Lopez, Arnold Schwarzenegger and Ellen DeGeneres are among those to have expressed their horror at the Barcelona terror attack.
© Copyright IBTimes 2023. All rights reserved.