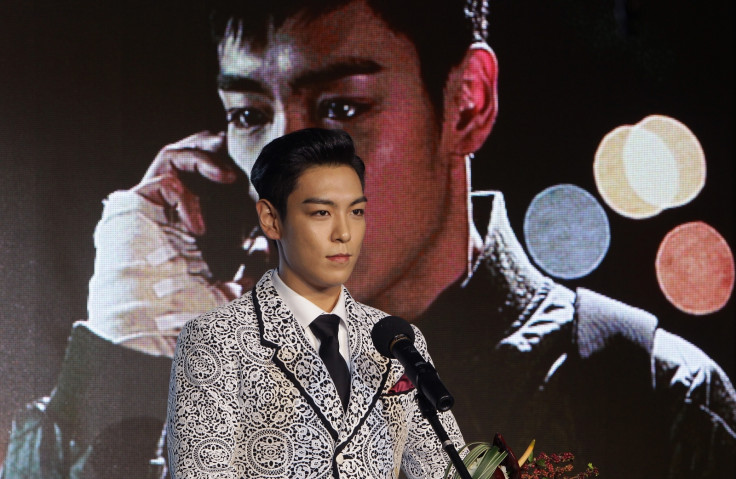 South Korean pop star T.O.P, who was rushed to hospital for suspected drug overdose, has regained consciousness after spending three days under intensive care. The member of the K-pop boyband, BigBang, finally showed signs of recovery on 9 June, local publications reported.
"My son's condition has improved a lot. I had eye contact with my son," T.O.P's mother told the local press.
The 29-year-old rapper was taken to a Seoul hospital on Tuesday (6 June), after he was found unconscious at a police station where he was performing mandatory military service.
T.O.P is believed to have overdozed on benzodiazepine – a prescription tranquilizer used to treat anxiety, Korea Herald reported.
"When T.O.P. was brought into the hospital he was in a state of stupor and deep drowsiness and only responded to very strong stimulations. His blood pressure and heartbeat were at an extremely high level," a member of his medical team said. "He is still not breathing properly and is recovering. We are currently attempting to treat him but he's in an unresponsive state."
Before the alleged drug scare, the singer – whose real name is Choi Seung-hyun – was indicted on charges of smoking marijuana, which is banned in South Korea. He was transferred from the Gangnam police station where he had been working as a conscripted policeman to another station for allegedly flouting anti-marijuana laws.
The rapper issued a handwritten apology following the backlash over his reported marijuana use.
"I deserve punishment for hurting the members, agency, public, fans and family," T.O.P. said. "I'll regret this for tens of thousands of years."
While T.O.P is said to have regained consciousness, the rapper will reportedly remain in hospital where he has been receiving treatment since being found in an "unconscious" state.