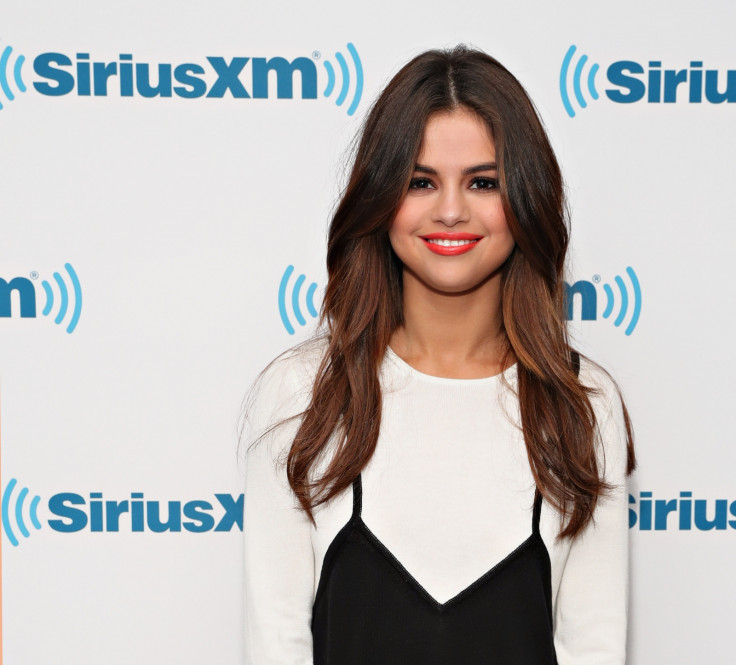 Pop star Selena Gomez has sent the Internet on overdrive as she rocks one daring style after another. Just a day after stirring buzz with her see-through outfit, the songstress wore an edgy white blouse during her music promotions and looks like she didn't anticipate what followed next.
Gomez recently went braless in a structured white top paired with grey high-waisted trousers to an event in Hollywood to promote her new single Bad Liar. Unfortunately, the stiff fabric and the fashionably large arm holes of the top ended up exposing more than Gomez might have intended to.
Although the outfit appeared stylish on the front, the gaping sleeves did little to cover the 24-year-old singer's modesty and she accidentally exposed her bare breast. Several pictures clicked by the paparazzi showed Gomez walking down the street as onlookers gave her a second glance.
It's the second time in a row that the Kill Em' With Kindness singer became a part of the nipple-flashing trend that has several other celebrities hooked, including the Kardashians.
Earlier, Gomez stirred quite a controversy when she was caught flashing some skin during a date night with The Weeknd. Decked in a black figure-hugging sheer outfit, the Starboy hitmaker's girlfriend left little to imagination under the bright light of the cameras.
A source dished on the couple's romantic outing and Gomez's bold style noting, "what she was wearing turned heads when she walked in and out." Her see-through dress turned quite daring exposing her black lingerie.
So much so that social media was soon flooded with pictures of the songstress with fans commenting on her sexy sartorial choices. However, what wasn't anticipated was a comment from actress Bella Thorne, who allegedly took to Instagram to defend Gomez over her private night and outfit choices.
"That's not her fault that paps are shooting her on a date. It's also not her fault that there's a flash. It's really not fair to say that," the Famous in Love actress wrote shutting down haters on Instagram.