Live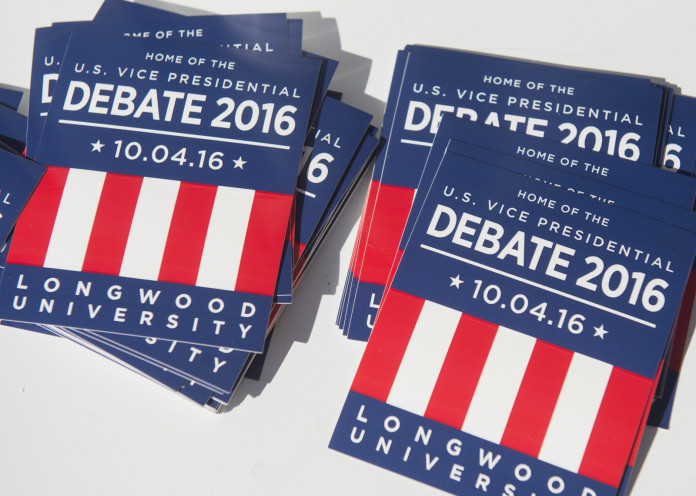 Republican Mike Pence and Democrat Tim Kaine met for the first and only vice presidential debate of the 2016 presidential election on 4 October from Longwood University in Farmville, Virginia.
The 90-minute commercial-free debate, moderated by CBS News correspondent and CBSN anchor Elaine Quijano, was divided into nine 10-minute segments on issues ranging from immigration to Russia.
Third-party candidates Bill Weld (Libertarian Party) and Ajamu Baraka (Green Party) did not participate in the debate.
A recent NBC News poll reveals Indiana Governor Pence and Virginia Senator Kaine are largely unknown to American voters. Voters said they did not know enough about Kaine (40%) than they did about Pence (33%).
The complete IBTimes UK guide to the debate can be read here.