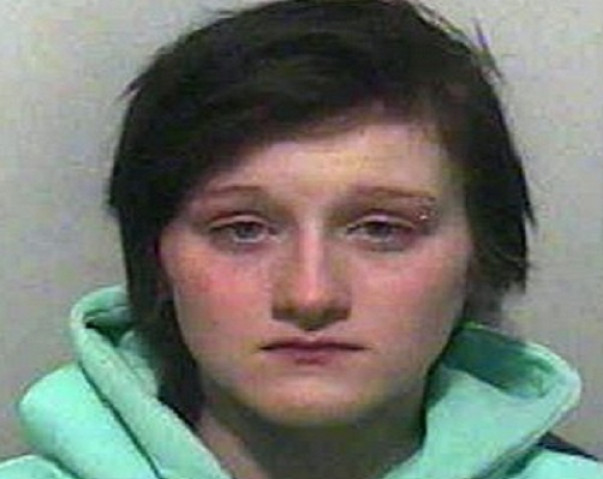 A problem teenager who has been sent to give birth in prison is a victim of 'Kardashian' celebrity culture, her lawyer has claimed.
Natalie Harvey, 19, of Burnley, was jailed after beating up a woman in a McDonald's restaurant in an "unprovoked" attack.
She later admitted witness intimidation and has been sentenced at Burnley Crown Court to 12 months in prison.
Defending her at the trial, barrister Tim Brennand attacked popular culture after it emerged a glossy magazine had approached Harvey about doing an interview.
The Kardashians are a family of ubiquitous attention seekers in America, whose reality TV show and constant media appearances have been vastly lucrative. Kim Kardashian recently married rapper Kanye West in an extravagant wedding rumoured to have costed £7m.
Brennand said: "It may be it's a reflection of the Kardashian culture that we perhaps live in that a sad story of a girl from Burnley should make its way to the national press as it did."
Harvey has amassed 26 convictions – some for violence in her teens.
Brennard said of the heavily pregnant tearaway: "She is a victim, once again, of her circumstances. She is a victim of the choices she has made. She must bear some responsibility for the choices she makes in life.
"She's kept out of trouble. There's no need for this next child to be born at HMP Styal.
He appealed for Harvey to be spared jail, saying: "She should by rights go to prison but giving birth in custody might have a profound effect on her psychologically. All she's got are the people that she can pass off as friends and no structured support whatsoever."
But Judge Newell said the interests of the unborn child and also society would be best served if she gave birth behind bars.
He said: "You have an awfully sad life and background behind you and what's vitally important, it seems to me, in the next two or three months, in your interests, in your child's interests, but more particularly in society's interests, is that there is some stability, some proper medical help and some assistance."
"Prison provides punishment and it provides a deterrent and these are the main reasons people go to prison. But, prison also has benefits.
"It can work towards rehabilitation, it can work towards improving somebody's health and it can work towards stabilisation and it seems to me in these circumstances, despite your best endeavours, that stabilisation, at least for a short period of time, ought to be put in place."