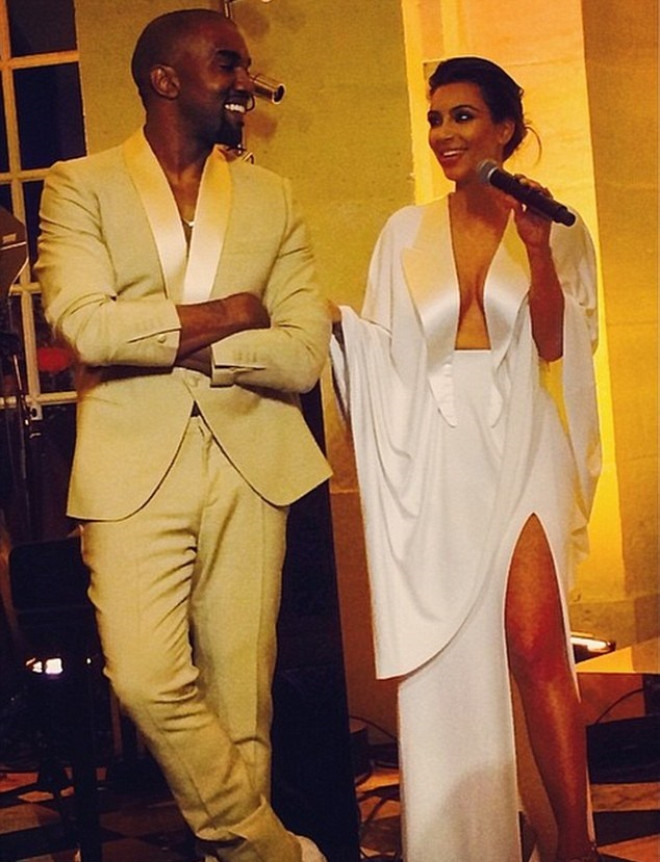 American reality television star Kim Kardashian has added Kanye West's surname to her official Twitter and Instagram accounts, following their extravagant wedding at the historic Forte Di Belvedere in Italy on 24 May.
According to Radar Online, her mother Kris Jenner is not happy with it and will not allow her to become Mrs West - professionally.
"There is no way Kris would ever give her blessing for the main cash cow of the Kardashian empire, to not continue to use that name professionally," a source told the website.
The insider added that Jenner insists she plans to "fight it tooth and nail."
"In fact, if Kris thought she could get Kanye to change his last name to Kardashian, she absolutely would!" the source added.
According to Hollywood Life, Kim did not want to hurt Kanye's "ego" by not taking his last name.
"Kim knows that she will be with Kanye forever, they share a child together and they will share their life with each other, so taking his name was exactly the thing she had planned with Kanye all along," a source said.
"It is also extremely important to Kanye and his ego to have his name attached to the woman he is married to. He wanted tradition to take over any type of celebrity nonsense that comes when people don't take last names," the insider said. "He would have thought it was a major diss had she not taken his name."
In October, Kim had revealed that she would be adding West to her name.
"I will," she told E! while partying in Vegas for her 33rd birthday. "Ya, I will. It'll be Kim Kardashian West. No, not hyphened. Make it the middle."