A judge has granted Karrueche Tran a permanent restraining order against her ex-boyfriend Chris Brown after the model revealed horrifying details of emotional and physical abuse.
Extending the temporary order Tran was granted in February, Brown, 28, must continue to stay at least 100 yards away from the actress for the next five years. The Privacy singer did not attend court and was refused a request to join the hearing through a phone call.
During the hearing on 15 June, Tran, 29, appeared on the stand and testified to receiving threatening text messages from Brown after their split in 2015.
One reportedly read: "I'm not being nice to you no more, if I see you out in public again and I'm there I will make you hate me even more, don't be anywhere I'm out in public, I'm going to ban you from all events."
Another from the R'n'B singer said: ""I can get my money back and I'm tired of playing games," as well as, "B***h I will beat the s**t out of you," and, "I promise you I will make your life hell." Tran also claims that Brown wrote "Imma kill blood" next to a photo of the model and actor Michael B Jordan.
After detailing the physical abuse Tran allegedly suffered during their five-year relationship, she was cross-examined by Brown's lawyer David Gammill. Gammill said Tran taunted the musician regarding rings he previously gifted her, claiming she had sold them. Tran stated that she had no intentions of returning the jewellery while Gammill questioned why she never reported any of Brown's threatening behaviour to the police.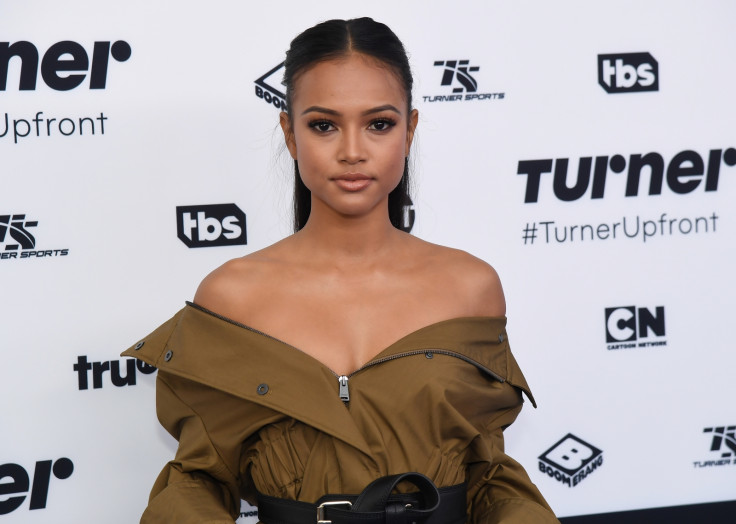 Brown has remained silent on the hearing on social media, where he is typically vocal about his legal woes. Instead, the singer focused on music and posted a teaser on Instagram of his new collaboration with Jhene Aiko, along with the caption: "ME AND @jheneaiko bout to f**k the summer up!! #HELLOEGO."
It is not the first time Brown has received a restraining order – in 2009, the 28-year-old was ordered to stay away from ex-girlfriend Rihanna for five years after attacking the pop star during an argument. In 2014, Brown spent 131 days in jail after violating the terms of his probation when he was arrested over the alleged assault of a fan.
In May, Brown accused Tran of using the Rihanna incident to her advantage in her own legal case against the star. The Loyal singer reportedly commented on Instagram: "What's even more, f****d up is that, they played off my past saying I abused her. Common now, opening old wound to make Kae look a victim, that's some evil s***t. Sad part y'all believe it. [sic]"
Tran and Brown split in March 2015 after the model learned through the media he had fathered a child, daughter Royalty, with former love interest Nia Guzman.