X Factor boss Simon Cowell will bring some of the biggest acts in music together for a charity single to raise money for victims of the Grenfell Tower fire.
In a Twitter post on 15 June, the Syco record label founder expressed his sadness over the tragedy, which saw hundreds of people lose their homes, and 17 people dead with the number expected to rise, after the west London tower block was engulfed in flames.
Reacting to the ordeal, Cowell, 57, wrote: "I am watching the footage of the Grenfell Tower fire in London. Heartbreaking. We hope to confirm a record tomorrow which will raise some money for the many people affected by this tragedy. Making calls tonight."
The Grenfell Tower incident has no doubt hit home with Cowell particularly as the music executive owns a home in the nearby Holland Park.
As fans await the charity single's official guest list, many have called for the likes of Little Mix, One Direction and Fifth Harmony to get involved as they are signed to Syco.
Speaking to Good Morning Britain on 16 June, Cowell said it would be "appalling" if he did not offer to help. He explained: "For me in my position, not to do something would be appalling. So I wrote to all the record label heads and I basically said let's all work together, there's a bigger cause here.
"[What] I'm hoping will happen with the record is that it pricks a few people's consciousness and then other people decide to do something else, because I think we can do more in addition to just the record. That's my plan.
"The song is important because it obviously has to be sincere. It has to have the right message, and most importantly, for me, it has to mean something to the people affected by what happened. I do genuinely believe this will make a difference."
The businessman hopes to have the single recorded by 19 June at the latest. US singer Charlie Puth has already offered his support, telling GMB: "I'm travelling back to the States on Sunday but, I mean, they were telling me backstage that [Simon Cowell] can put something together remotely."
"Number one if Simon Cowell calls me I'm absolutely going to answer the phone. I'd love to be a part of this, if it's like a phone call or I can record vocals over the phone or something like that, any way possible. It was pretty devastating. It's just really sad what's happened."
Cowell curated a charity single in 2010, producing a cover of REM's Everybody Hurts to raise money for victims of the Haiti earthquake. The TV boss used his influence to enlist the likes of Mariah Carey, Rod Stewart, Kylie Minogue and Take That to record the track, which soared to number one in the UK for two weeks and raised thousands of pounds.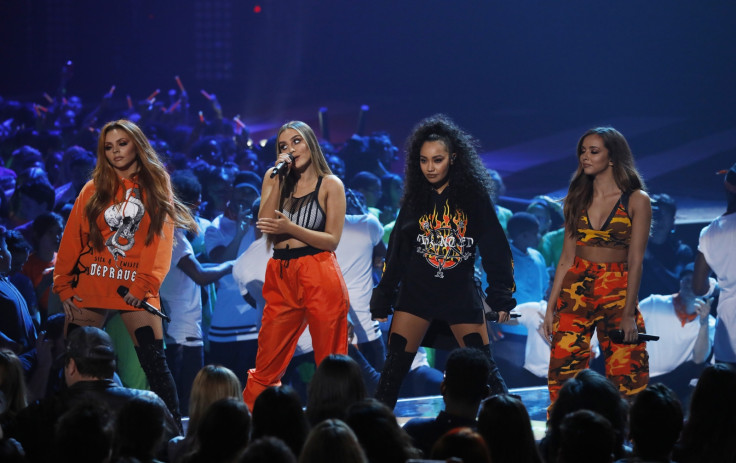 Other celebrities have spoken out about the Grenfell Tower fire, including Adele and Rita Ora, both of whom visited victims and helped with relief efforts, as well as pop star Lily Allen, who gave an impassioned interview with Channel 4 about the tragedy.
Speaking to anchor Jon Snow, Allen said the "off-the-record" death toll was closer to 150 people and accused the government and media of concealing facts.
The 32-year-old said: "I feel like the government are trying to micro-manage people's grieving here. I have never in my entire life seen an event like this were the death count has been downplayed by the mainstream media. Seventeen? I'm sorry, but I am hearing from people the figure is much closer to 150 – and that many of those people are children."