Kashmir violence: Angry protesters clash with police after death of rebel leader Burhan Wani
Wani was shot dead by security forces on 8 July, along with two other militants.
Protests in Kashmir have erupted following the death of rebel leader Burhan Wani. The 22-year old was the new-age poster boy for rebel movement Hizbul Mujahideen – a group fighting Indian control of the Muslim-majority region. He was shot dead by security forces on 8 July, along with two other militants in what has been described by one police officer as the "biggest success against militants" in recent years.
Yet there are thousands who do not agree. As news of Wani's death spread, crowds of angry demonstrators gathered to throw rocks at Indian police and paramilitary soldiers. On 9 July, one day after Wani was killed, Reuters reported that the angry crowds set fire to three police stations, along with two government buildings south of Srinagar. Roads were blocked and police resorted to using live pellet guns and tear gas to try to break up the protests.
Wani's death came amid a rise in violence and separatist sentiment across the state, which has been at the centre of a vigorous struggle between India and Pakistan for decades.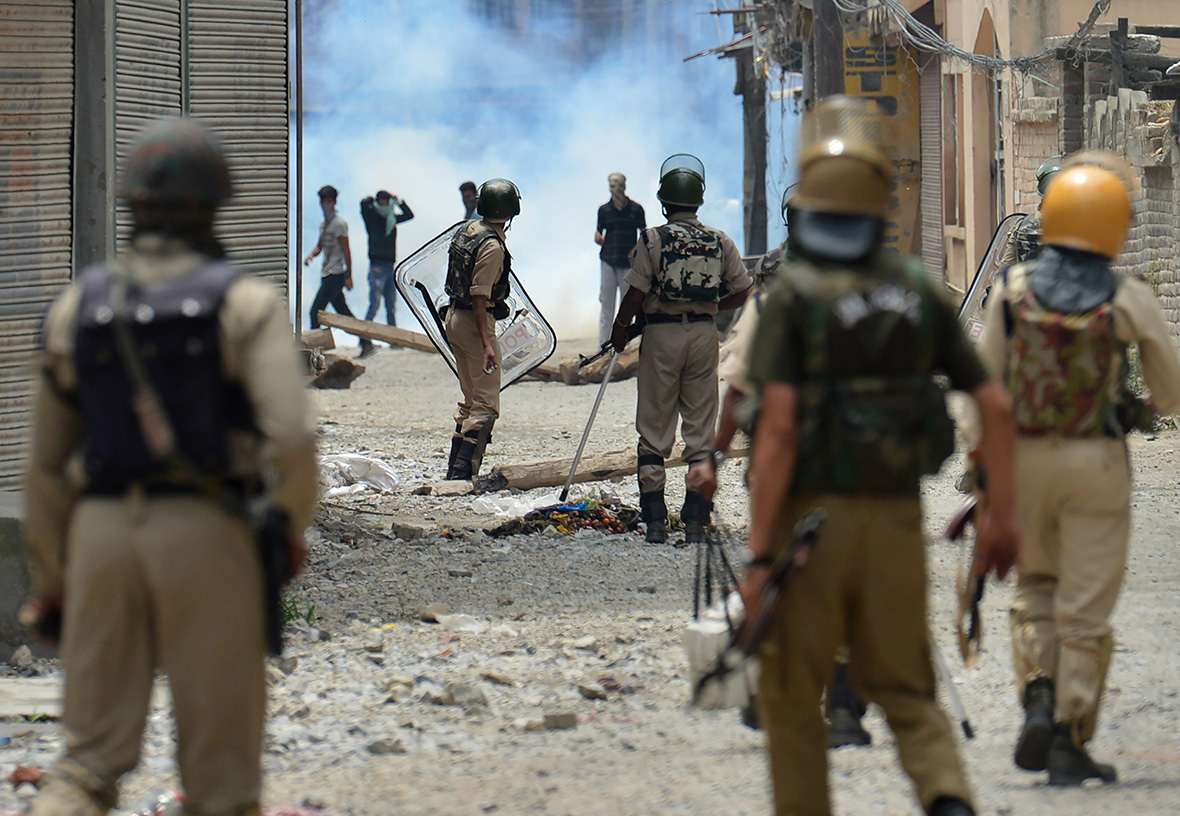 The violent protests saw authorities impose a round-the-clock curfew on most of the Kashmir valley. The curfew saw the streets silenced, shops close their shutters and cellphone and mobile internet services suspended in certain parts of the region. However, by midday on 11 July, the curfew was ignored and people began to gather in parts of the main city of Srinagar and other locations, with the confrontations continuing. Activists painted graffiti on shop walls, deploring India and praising Burhan Wani, writing 'Burhan still alive' and 'Go back India, go back'.
Since demonstrations began, 22 people have been killed and more than more than 200 injured – 10 of whom are in a critical condition. 21 of those who died are said to be civilians, the other a police officer. According to authorities, most of those who were killed were men under the age of 26, all from southern Kashmir.
Activists and separatist leaders have criticised the security forces' response to the protests, accusing them of using excessive force.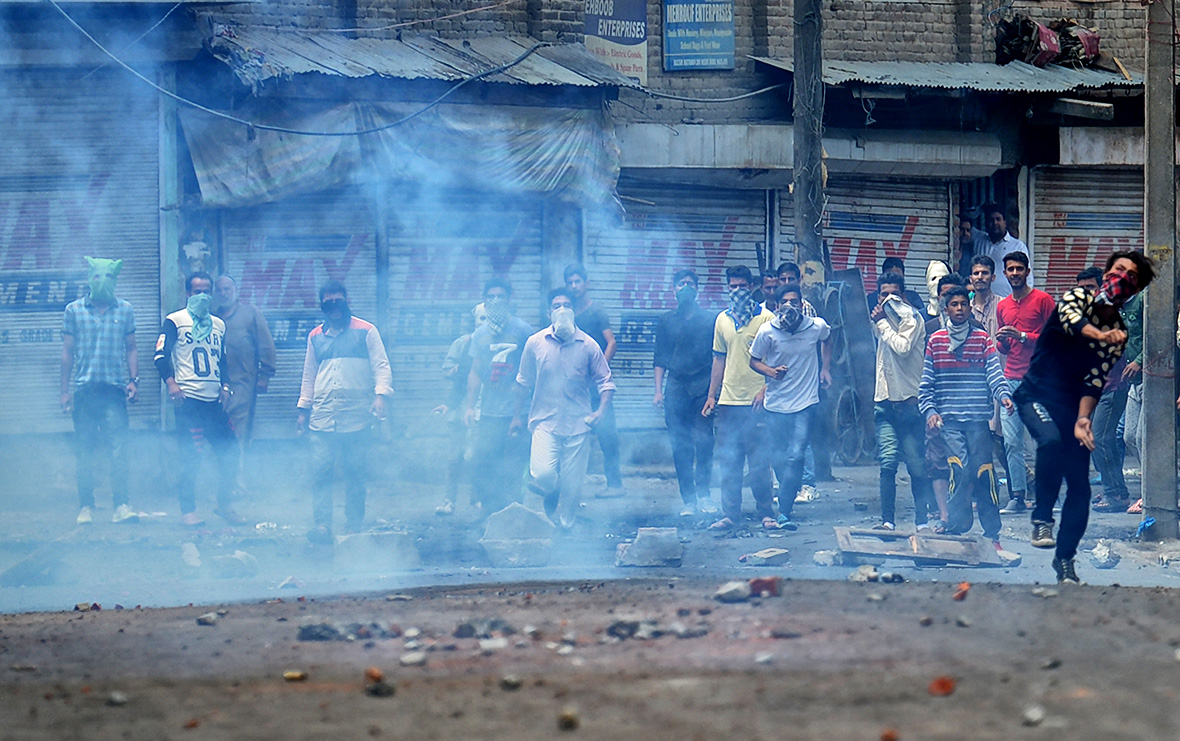 Anti-India sentiment is strong throughout Kashmir, which has a population of 12 million people, roughly 70% of whom are Muslim. Many people resent the deployment of hundreds of thousands of Indian troops, and openly support rebels who have been fighting since the 1990s to demand independence or to merge with neighbouring Pakistan. Both India and Pakistan claim all of Kashmir as their own.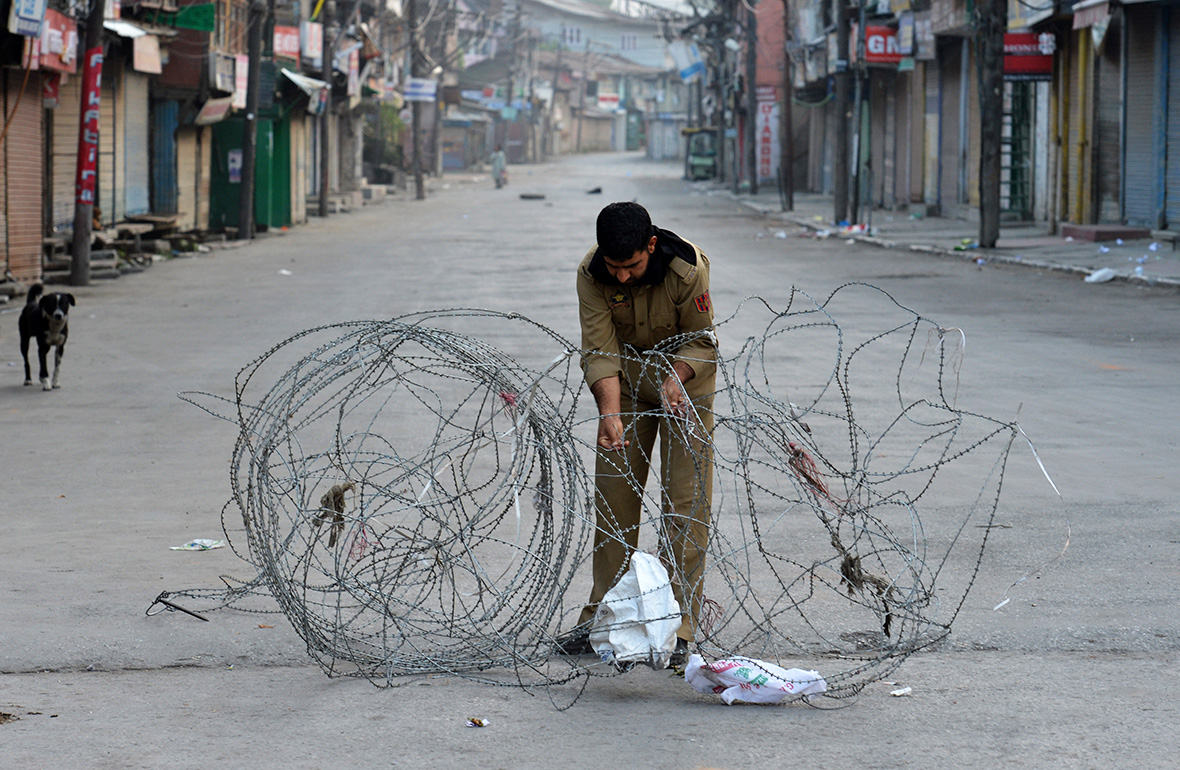 © Copyright IBTimes 2023. All rights reserved.