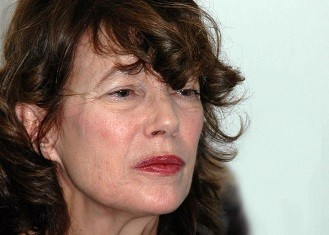 Kate Barry, the daughter of actor and singer Jane Birkin and James Bond film theme composer John Barry, has died after falling from the window of her fourth-floor Paris flat.
Barry, 46, who had worked as a photographer for Vogue and the Sunday Times, was found dead outside her apartment in the 16th arrondissement.
It is believed that anti-depressants were found at her home and that the door was locked. Barry was known to have battled with drink and drug addiction as a teeneger and founded a centre for addicts outside Paris in 1994.
A source close to the investigation told the Evening Standard: "The initial theory is suicide."
Her famous parents separated in the year of her birth, 1967. She was brought up for years by the French singer Serge Gainsbourg while he was in a relationship with Birkin. Gainsburg , who died in 1991, collaborated with Birkin on their infamous hit song Je t'aime... moi non plus.
Barry's natural father, who made his name composing film scores, including many in the James Bond franchise, died in 2011.
She took up a career in photography in 1996 and recently had an exhibition in Paris.
"I chose a profession that shows," she told the French newspaper Liberation in 2012. "As a child, I was photographed a lot. That must have left an impression."
She added that she did not want to be famous like her parents, or half-sisters Charlotte Gainsbourg and Lou Doillon.
She said that the idea of her appearing in the media made her "want to cry".
She added: "At first, I was better known because of my family - my mother, my stepfather, my father, my sisters. Now I hope I'm known a bit more for my own work."
Barry leaves a 26-year-old son, Roman de Kermadec.