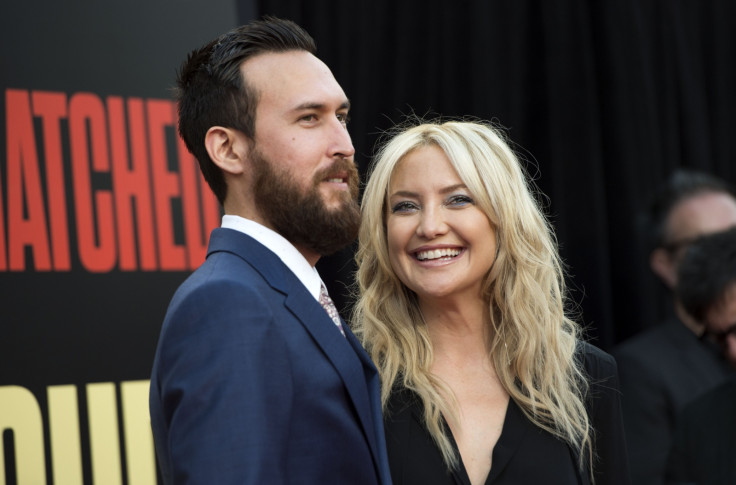 Kate Hudson has opened up about how her romance with Danny Fujikawa began. The Almost Famous star has said that they suddenly fell in love at the end of last year even though they have known each other for many years.
Speaking to E! News, the 38-year-old actress said that they started dating last December and it has been a "really amazing, calm relationship". The couple has known each other for years since her musician boyfriend is her friends Sara Foster and Erin Foster's stepbrother.
"He makes me happy," Hudson said on the red carpet of the premiere of her new movie Marshall on Saturday.
"I've known him for many years, but we never saw each other like that until a year ago now—well, last December, where we just sort of looked at each other and went, 'Oh, wow. This is weird. I really like you' and the rest is history,'" Hudson added.
It isn't the first time Hudson has gushed over her boyfriend. She previously called him "the best" after he accompanied her to the premiere of the movie Snatched.
"He's standing very nicely, waiting. He's the best! I've known him a long time," she had said.
Hudson's admiration for Fujikawa came after Kurt Russell, who has been in a long-term relationship with her mother Goldie Hawn, said he "approves" of her beau.
"He's a nice guy, Danny. Yeah, I like him. I always approve. He's a great guy. Yeah, he's very special actually ... Kate brings good guys," Russell had said.
Hudson shares son Ryder, 13, with her ex-husband Chris Robinson, and son Bingham, 6, with her former partner Matt Bellamy.