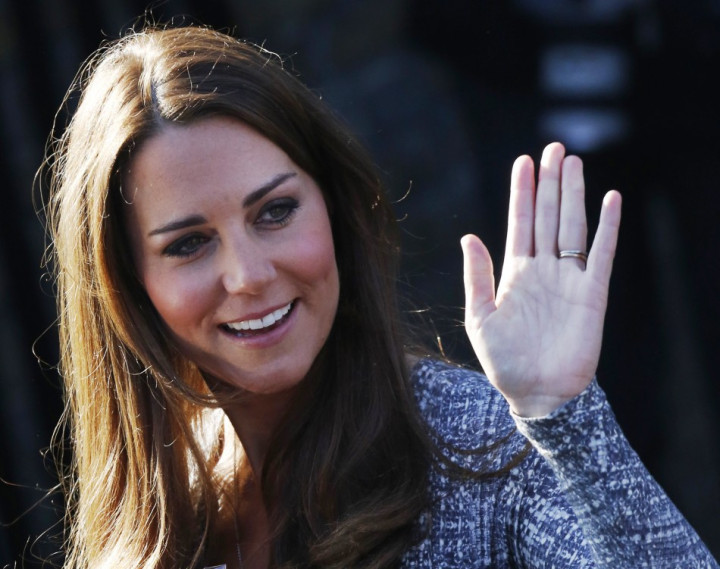 The royal baby is not due until July - but Kate Middleton is reportedly already planning her second pregnancy.
According to a source close to the Duchess of Cambridge, apart from the severe bout of morning sickness which saw her admitted to hospital during the first few weeks, she has found the pregnancy "easy" and can't wait to do it all again.
"She needs to see how the next few weeks go," an insider told the Daily Star. "But Kate says it's been a breeze so far, apart from the terrible morning sickness she suffered at the start.
"She wants to see how she feels after the baby is born but she sees no reason why they can't start trying for another baby almost straight away."
Middleton is said to be keen to follow in the footsteps of her mother Carole and have her children close together in age. Middleton is just 11 months older than younger sister Pippa.
"She certainly doesn't want to be having babies when she's 40," the source claimed. "That's why, as far as Kate is concerned, there is no time to lose.
"She likes the idea of having an heir and a spare just a few months apart."
The mother-to-be has got the full support of her sister and mother who think that having children the same age is a great idea, the source continued.
"Carole has been telling her that once you get into baby-making mode, it all comes naturally.
"And, although she found it tiring bringing up two young babies, Carole knows full well that Kate is in a much better position as she will have a team of nannies and staff to help her."
A spokesman for St James's Palace told IBTimes UK: "It is not something we will ever comment on."
Prince William has already revealed that he would like two children.