Kate Middleton to attend charity event supporting foster care system in the UK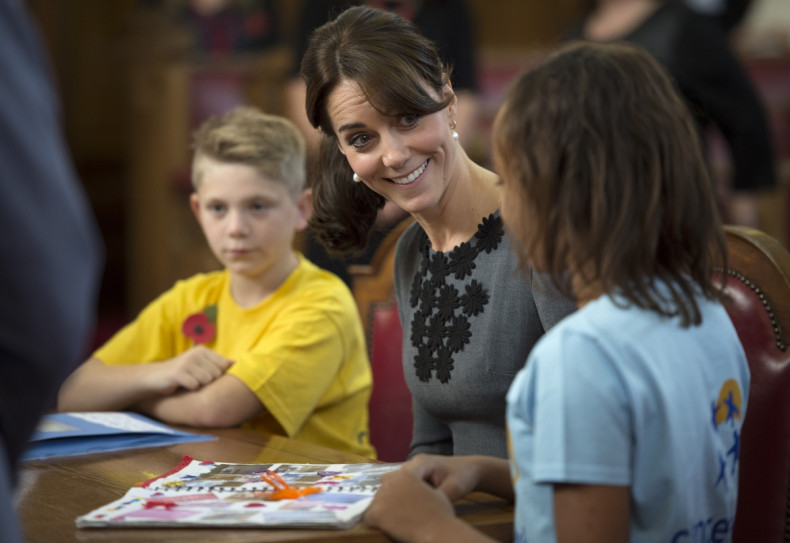 Catherine, Duchess of Cambridge is adding another charity commitment to her schedule, Kensington Palace announced. The 33-year-old princess will be attending The Fostering Network's Fostering Excellence Awards in London on 17 November to meet with carers and children in the foster care system.
Three young people will be honoured at the event by The Fostering Network, People Magazine reported. Kate has previously teamed up with the group in January, when she met foster parents and heard from children who have been impacted by the foster care system. The Fostering Network is a leading charity in the UK that is dedicated to raising awareness on foster care initiatives.
Kate is expected to meet with all the award winners in a special tea party, where she will present the Fostering Achievement Award to three young people between the ages of 16 to 24. Those honoured have achieved extraordinary accomplishments while in the foster care system.
Kevin Williams, chief executive of The Fostering Network, said he was "delighted" to have the Duchess at the awards. "The spotlight that will be placed on these young people, who have worked so hard with the support of their foster [caregivers] to change their future, is thoroughly deserved."
The event is just one of many in which the royal mother of two has advocated for vulnerable children this year. According to ABC News, The Royal Foundation of The Duke and Duchess of Cambridge and Prince Harry has been particularly active in supporting charitable endeavors. Kate, along with her husband Prince William, have recently attended several events advocating for the destigmatisation of mental illness and as well as promoting anti-bullying initiatives.
According to the organisation, over 64,000 children escape from neglect, abuse, substance abuse and domestic violence in the UK and go on to live with 52,500 foster families, who can provide them with their first positive family experience.