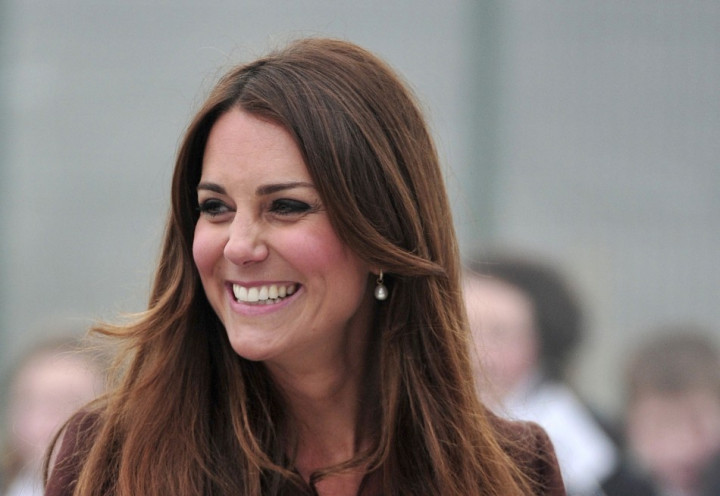 Kate Middleton, the Duchess of Cambridge, is expecting her first child any time now. The 32-year-old duchess has already passed her due date, believed to be 19 July. A source told Us Weekly, "Kate's due date has passed."
Earlier reports suggested medical staff at St Mary's Hospital, where the duchess will give birth, were told the date was Friday. A source told the Telegraph, "A small number of staff at St Mary's... were told the due date was 19 July."
Reports have also pegged the due date at 11 July, 13 July and even 14 July.
Meanwhile, Prince William and Kate Middleton are believed to have returned home from a brief stay at the duchess's parents' home in Bucklebury. At the time, palace spokespeople refused to comment, saying, "We wouldn't comment on the exact whereabouts of the Duke and Duchess - we wouldn't normally do so in their private time."
When Kate does finally give birth, the Duke of Cambridge will reportedly get two weeks' paternity leave. Prince William worked double shifts with the Royal Air Force (RAF) last week, at his base in Anglesey, to prepare for the child's arrival.
"William is not on paternity leave yet but he has had to take time off work now. He did double shifts the week before he returned to London. We're all on the edge of our seats for news. I thought the baby would be born by now!" a source told Us Weekly.
In related news, the duchess's massive impact on the British fashion industry is likely to be replicated for baby stroller company Bugaboo. The expectant mother has purchased the company's special-edition Cameleon3 baby stroller and the Dutch firm says it is excited by the prospect of seeing the royal baby in its product.
"There is nothing bigger for a brand than a royal endorsement," Richard Cope, a director of trends at market researchers Mintel, said.
However, there may be a storm brewing on the horizon, with Graham Hales, chief executive of Interbrand London, cautioning the duchess she may be expected to go British (as she has with her wardrobe).
"The royal family understands its role in representing Great Britain, especially in a challenging economy," Hales said, adding, "British businesses are looking for support."
Previous royal babies have enjoyed some truly extravagant accessories and toys from British companies.
Watch below to see Prince Andrew receiving a hand-built 'James Bond' Aston Martin in 1964.