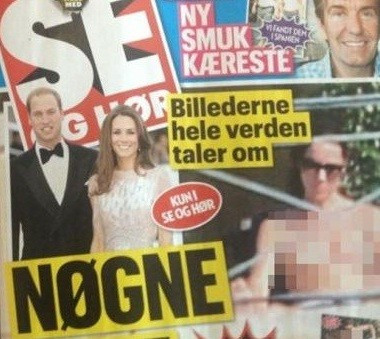 Today's publication of more semi-naked pictures of Kate Middleton comes as Prince William mourns the loss of another important woman in his life - the nanny who helped him through his mother Princess Diana's death.
Olga Powell, royal nanny to both Prince William and Prince Harry for more than 15 years, died at her home in Hertfordshire.
The 82-year-old's death left Prince William "very saddened", said a royal spokesman.
The blow came at an immensely difficult time for both Kate and William.
She has been forced to endure the publication of fresh pictures of her semi-naked on holiday in France.
Danish magazine Se og Hor today reportedly published yet another series of images - this time of her bottom and of her appearing to change her bikini.
This would be second set of Kate photos that Se og Hor has published.
It means William and Kate face renewed stress, soon after the death of a woman who called William "my grandson".
The close relationship between the young William and Powell was revealed in an interview with Powell on the eve of Kate and William's wedding day in 2011.
"I have a very normal relationship with them," said Powell.
"Their upbringing was very normal and their parents wanted them to have as ordinary a childhood as they could.
"If they saw a muddy puddle they wanted to jump in, and if there was something to climb, they wanted to climb it."
She told the MIrror that William and Harry were "were just like any other children" and "like my grandsons".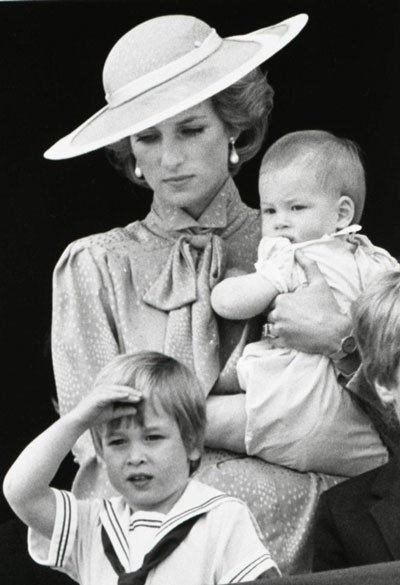 The royal family has been fighting to protect Kate and William from more embarrassing pictures.
Lawyers for St James's Palace won a court battle with French magazine Closer, which ran the long-lens photos first.
But banning further publication or resale of the snaps has failed to improve the situation.
Italian gossip magazine Chi ran them next. It belongs to a group owned by ex-Italian prime minister Silvio Berlusconi.
Se og Hor then followed suit in its Sweden and Denmark editions.
Kate maintained a dignified demeanour during the storm, but the strain showed on husband William during the couple's tour of southeast Asia.
He looked furious with the media as the couple boarded a plane out of Kuala Lumpur.