Kate Middleton Spends 31st Birthday Privately in North Wales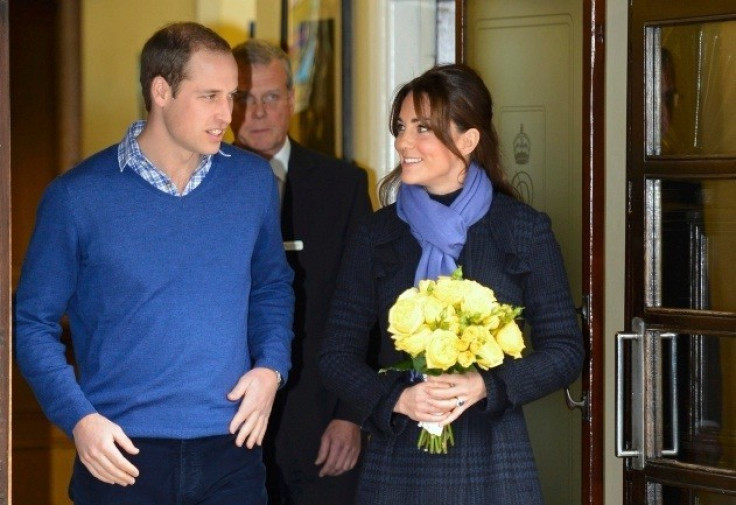 Kate Middleton is expected to spend her 31<sup>st birthday with husband Prince William at their home in North Wales.
The Duchess of Cambridge, who is thought to be about 12 weeks pregnant, will be celebrating her birthday "privately" with her husband, St James's Palace has said.
The couple are thought to be in Anglesey, where the Duke of Cambridge works as an RAF Search and Rescue helicopter pilot.
A source told Marie Claire: "They'll arrange a very small lunch with present openings if she's feeling up to it. Or, they'll throw a big family dinner in the evening.
"She'll just want to be with her family and enjoy her last birthday with Wills before there's a little one to look after."
Kate's last public appearance was at the BBC Sports Personality of the Year Awards in London on 16 December.
At the awards ceremony, she wore a full-length green gown and presented cyclist Bradley Wiggins with the coveted accolade.
Last year's birthday also private
This was her first appearance since leaving the King Edward VII Hospital in London, where she was treated for acute morning sickness for three days at the start of December.
She and Prince William then spent Christmas with the Middleton family in Bucklebury, Berkshire, rather than the Royals in Sandringham.
Last year, the Duchess also opted for a low-key and private birthday. A spokesman for St James's refused to give details, but said: "Whatever is planned will be low-key and private."
A source also told the Telegraph: "There won't be a big, glitzy party to celebrate the Duchess's birthday. Monday will just be a very ordinary day for her and the Duke.
"They will mark the occasion with a low-key celebration with family and friends, but that will be it. There are no plans for a big bash later in the year.
"They're just not the sort of people who would go big-time on a 30th birthday."
If speculation about the stage of Kate's pregnacy is correct, the baby may well be born in June - the same month as its father, who will also be turning 31 this year.
© Copyright IBTimes 2023. All rights reserved.